Get More Internet Marketing Sales
3 Unconventional Things To Get More Internet Marketing Sales — Faster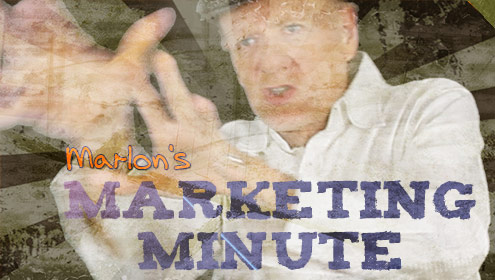 Support | Affiliates | New Product
If you don't know the 3 things you can focus on that have unlimited returns, if you don't know what to do if things aren't working, if you aren't that good on webinars or seminars, if the Law of Attraction hasn't been attracting for you, read this right this second!

Hello,
Marlon here and BACK with another Marlon's Marketing Minute issue to help you zoom your Internet marketing sales and results.
Attention Fast Start System Owners:  I created a hot-looking new member's area for you!  And I added a new bonus!  Log in today.
AFFILIATES:  Get 90% commissions TWICE with a $247 kicker.
Here's a core truth you can rely one:  Always go back to the Internet Marketing asics.  Always.
Basic #1:  Toastmasters.  Yes, I Said Toastmasters
We're in a communications business.  We communicate for a living.  Unless we can communicate benefits to people who want to exchange money for those benefits, we starve.
When I got started in this business, I attended Toastmasters for several years. Then, I fell out of touch because when I moved to San Antonio, I didn't plug into a new group.  Recently, though, a group 2 blocks away from me had new leadership take over and "revive" the club.
I joined last week.
I love Toastmasters.  If you aren't familiar with it, in about any city of halfway decent size in the WORLD, there is a Toastmaster's group  you can join.  People come together and practice public speaking.  These groups are run so incredibly well it's a thing of beauty.  My group only lasts 1 hour. And they accomplish so much in 1 hour, it's astounding.
Each meeting you have a role like an evaluator, timer, ah counter or table topics.  There are planned speeches that last 5 or so minutes each. Then there are impromptu speeches called table topics that last for 2 or 3 minutes each.
The fee for Toastmasters is small.  The benefits are huge.  It teaches you to say things in a VERY SHORT time span.  You only have 3 to 5 minutes.  You also learn to give feedback, conduct meetings, be persuasive, funny and much more!
By attending Toastmasters, you'll be a better presenter at webinars, teleseminars or seminars.  You"ll even be a better writer because you learn to organize and present your thoughts clearly.
Basic #2:  Making Contacts and Cultivate Your "Hands On" List

If you haven't seen my video and read my blog post on this Marketing Book Review, I recommend it.  The book is called the Power Connector, and I highly recommend it.
Here's the thing:  I know it's basic.  I know it's simple.  I know it isn't some "big secret."  But the most important LIST you have is the one that contains your personal contacts.  This alone is bound to increase your Internet marketing sales.
The postcard is 3D.  It cost $3 or $4 for the card itself.  But Alan is someone I've known a long time and is worth the money.  I spent $200 or so on these cards.
Last weekend I browsed stores looking for other unique things to send my top 50 contacts list.  Then last week Lorraine (my outsourcer in the Philippines) compiled a list of top affiliates from the past 3 years for me. I plan on sending them cards and a newsletter.
Your personal relationships take time and attention to cultivate.  And believe me, time is at a premium.  You can't buy it or manufacture more of it.  But you can't delegate relationships.
I would have never spoken around the world at 120 seminars if I didn't meet and build a relationship with Jonathan Mizel.  My best affiliates are all friends.  The reason I'm active on Facebook even though so many people see it as a waste of time is that it's a way to build contacts and relationships (if you use it smartly).
Here's another example.  Just as I was writing this, Charles Kirkland who I really like messaged me on Facebook.  We chatted. THEN Martin Avis let me know he promoted my offer….I looked up his stats and he got a buck+ a click. That was good.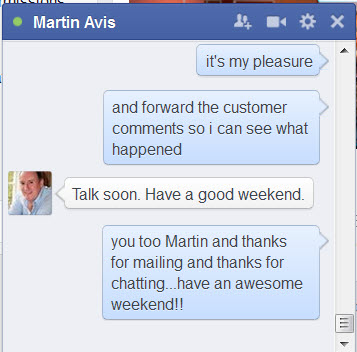 I asked Martin if I could  promote for him because he's a quality guy with quality products.
He reminds me of Paul Myers and Connie Green.  Just a guy you love to work with.
Same thing with Charles Kirkland.  He gets it.  Charles is a GIVER.
REAL networkers and real marketers are GIVERS.
I got Martin's address so I could put him on my top 50 contact list and mail him a thank you letter or postcard that has a personal touch and personal thanks.
This is NOT rocket science.  Anyone can do this. Anyone can get an address and mail something the other person will appreciate.  The BIG MISTAKE is people send something random with no personal note.
And then they never follow up again.  I've gotten just RANDOM stuff from people with hardly any personal note or tie in on why they sent it to me. And often the first contact is something they want me to promote and I have no freaking idea WHO they are.  Can you see how much you stand out just by "getting it" and having some darned common sense?
By the way, if you have a good list and want a buck a click+ like Martin got, go here.
 Basic #3:  Motivational Books and Tapes
I used to read these a TON.  Now, not so much.  But I have a set of Jim Rohn tapes I'm working through right now.
And the other day I bought a copy of The Secret to listen to.
Many years ago Charlie Tremendous Jones said leaders are readers.  Fact is, every super successful person I know invests in their brain and their attitudes.  Every week I buy a course or product.  I'm always learning.
This has to be balanced with what I wrote about in last week's newsletter on 6 Secrets to Make Sales Online.  In that newsletter, I talked about the importance of being a producer and a promoter and not a buyer only.  But this isn't one or the other.  You do both.  You sharpen the saw AND you saw.
It's stupid to sharpen your saw and never saw anything!
Your attitude about life determines your ENERGY and your PERSISTENCE.  I know that's old school but it does happen to be the truth.  I know people who think positive thinking and motivational things are b.s.
They obviously don't know many wealthy people.   As you go up the ladder and meet more successful people, you'll find they are learners and self improvers, almost without exception.  Great people to start with are Napoleon Hill's Think and Grow Rich, anything by Jim Rohn, anything by Anthony Robbins.
A steady diet of positive thinking and motivational training will help you increase your Internet marketing sales BECAUSE it'll help you stay FOCUSED on goals and positive things.
There is a hidden TRAP here to be aware of.  In spite of buying a copy of The Secret the other day, I'm NOT a fan in general of the attraction theory.  On the one hand, what they say IS true.   It really is.  On the other hand, part of it is b.s.  I do NOT buy into the idea that if you just sit around and think positive things, you'll attract wealth.
That is magical thinking not reality.
The simple truth is, every highly successful person I know takes tons of ACTION.  As I recall, when Joe Vitale got on the Secret, it was because of his emphasis on action.  Joe isn't someone who sits around and daydreams all day.  He's an action taker. A very positive, energized action taker. But an action daker, go-getter and doer nonetheless, although he does do a LOT of JV projects that allow him to do only the things he enjoys and not to do the "grunt work" he doesn't like.
Understand that the concept of ATTRACTING has a seed of truth but is also a pitch.  People do NOT want to DO things.  That sounds like work.  Heck, it doesn't just SOUND like work. It IS work, or let's say energy translated into a physical equivalent. Whether that is work to you depends on your attitude.
The part of ATTRACTING that IS valid is this:  People are ATTRACTED to high energy go-getting doers!  They are attracted to positive energy.  If you yourself are FILLED with positive energy vs. a negative attitude the chances you ACT with high energy, and drive and persistence increases about 100%.
People with a low expectation of success procrastinate and don't take action!  That's a psychological fact.
Joe Vitale is one of the most positive people you will meet.
He also is a HUGE action taker.  I believe he STILL writes 3 or 4 hours  a day, even though he doesn't need to.  So yes, the law of attraction works IF you combine it with the law of action.
I KNOW this is basic.
But it's EASY to let your brain slip into PASSIVE MODE.  It's easy to think, "Oh, if I just produce great content or great blog posts the traffic and sales will come."
That is passive, magical thinking.
The magical elixir that changes your Internet marketing sales is action.
Summing Up The 3 Big Basics That
Create Internet Marketing Sales
To sum up, you NEVER outgrow the basics.
Never.
What you'll find is that the more successful a person's marketing is, the better they are at executing the fundamentals.  I realize the things I  presented today aren't big "secrets."
They don't even produce fast results.  They are more like the REAL things that cause the other results to be produced.  They are ROOTS.
Again, I dislike writing newsletters like this because most people hate them!  They want some magical trick or secret that makes their life better with no action or effort.  That's the appeal of passive income — money for nothing and the chips are free.
And, in some ways, having a great email marketing LIST is like that!  But at another level, it's all wrong.  The things that MATTER MOST are the 3 things MOST won't do!
They won't join Toastmasters and improve their speaking abilities. They won't engage in deliberate networking and cultivating of contacts.  And they won't saturate their brain with motivational materials.
That's why Zig Ziglar said there's always room at the top.
====================
RESOURCES FROM MARLON
====================
Get all the basics on how to do graphics the REAL WAY using PSD's from Photoshop Elements, so later you can graduate to full-blown Photoshop. This is very basic but really, really good training in just the core stuff you need to START OUT with. This is training wheels for graphic design. You won't become a pro overnight. But this gets you on the RIGHT PATH and that is the PURPOSE. We updated screen caps last year. None of the basics in Photoshop Elements change much. You got a lasso. Paint bucket. Patterns. Gradients. This is what we teach here. BASICS. To me, if you're really SERIOUS and don't want to just hire out all graphics, you need this.
http://www.designdashbooard.com
Get "training wheels" to walk you through my famous 12-step formula I taught around the world in 120 seminars Fill in the blanks and click a button.
The ORIGINAL fill-in-the-blanks letter software. This is NOT about magically creating sales letters. It's like TRAINING WHEELS for my 12-step formula to FORCE you to use it and walk through the process mentally. I found in teaching this in 120 seminars that people would not actually DO the formula I taught. So I decided to create a way to FORCE FEED it. THAT is why I created Push Button Letters that then spawned the whole entire genre of sales letter creation software, MOST of it sold as a magic pill without understanding the GOAL which is to get you to MENTALLY PROCESS and walk through a precise, step-by-step FORMULA.
http://www.pushbuttonletters.com
The exact things I taught a new employee to get him up to speed on all this marketing stuff in 30 days. And will get YOU up to speed on the absolutely criticall basic knowledge also. Get up to speed FAST with the in-house training I gave one of my new employees. I love this product. To me it's Evergreen. The stuff I teach here is what I feel is absolutely VITAL for anyone to know, including a new employee, new customer or whoever. That includes you. This is BASIC but powerful training. I find a LOT of people miss the BASICS, so they get no value from other stuff they buy. You HAVE to put in your basics FIRST.  A few of the software recommendations are dated. But 90% to 95% of it is Evergreen.   http://www.themarketingdiary.com
Want to know how I got 30,000 affiliates to promote me? I love this product also. It's how I got several million people to my websites.   It includes the steps, the documentation, everything. Now, yes, I did this product some years ago. You'll find out the things I do, teach and believe in are EVERGREEN. The answer is NO. It's not outdated. YES, everything in it STILL applies. Do I STILL use everything you'll read about it in it. It's my BLUEPRINT for a highly successful affiliate program. Check this puppy out:
http://www.1in102.com
Need a target market? http://www.pushbuttontargetmarket.com
If you're struggling to find a target market, I think this can help. It isn't the ONLY thing you need. It isn't like "the answer." But I really think if you delve into the tool it talks about that you can really gain a deeper understanding of what is SELLING in the market. That is the purpose of it.
Money Getting Secret: On December 3, 1998, I Discovered A "Money Getting" Secret That I've Repeated 122 Times — And You Can Use This Same Secret Starting 2 Hours and 58 Minutes From Right Now! http://www.marlonsanders.com/writerssecret/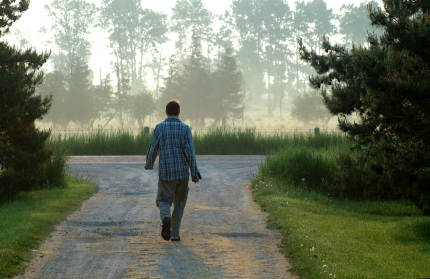 The Road Not Taken
Two roads diverged in a yellow wood,
And sorry I could not travel both
And be one traveler, long I stood
And looked down one as far as I could
To where it bent in the undergrowth;
Then took the other, as just as fair,
And having perhaps the better claim
Because it was grassy and wanted wear,
Though as for that the passing there
Had worn them really about the same,
And both that morning equally lay
In leaves no step had trodden black.
Oh, I marked the first for another day!
Yet knowing how way leads on to way
I doubted if I should ever come back.
I shall be telling this with a sigh
Somewhere ages and ages hence:
Two roads diverged in a wood, and I,
I took the one less traveled by,
And that has made all the difference.
Robert Frost
If you got value from this Marlon's Marketing Minute newsletter about getting more Internet marketing sales, please tell me in comments, then like and share.