Information product marketing tips for success
<<<<====Please Share Over Here :))
 Watch The Video Below To Discover 3 information product marketing tips for success!
In this blog post, I'll be giving you 3 information product marketing tips for success you can use right away to increase sales.
All three tips  are on the video, but here's a simple one:  Increase the contact frequency with your list.  In my case, I send out frequent notices of my new blog posts and videos.  But sometimes I mail offers.  Others do a lot of webinars.
If you're looking for affiliate Internet marketing tips, here's a great one:  Connie Green, one of my super affiliates, sends an email every day with a charming story and links to several affiliate products with bonuses.  What I'm saying is, there's no right or wrong way to do the emails. The common denominator is that they all involve a high frequency of mailing and usually a high degree of value.
In my case, the value are blog posts.  In Connie's case, the value is her quaint stories and killer bonuses.  For those who do lots of webinars, the trainings often deliver value, even if you aren't interested in the pitch.  In terms of information product marketing tips for success, that's one of the best ones i can give you  — communicate!  And when you communicate, bring some value.
but wait, I'm not done. I have more information product marketing tip for success. And this one is NOT on the video below — Use bonuses with deadlines.  You know how I posted a video yesterday about goal setting? I talked about Pat Hiban's Goal Setting method where he set a goal, a deadline and did affirmations?   Well, the same idea works in your emails and on your web pages or blogs.  If you sell affiliate products, offer a free bonus if they buy before the deadline, then affirm the sale by posting the receipt so you can give them their bonus!  Clever, eh?
You're going to here a name that is a blast from the past — Herman Holz.  You're going to learn what the #1 biggest obstacle to success is. You'll learn the #1 key.
Video:  3 information product marketing tips for success
[jwplayer mediaid="343″]
The way I know to do more blog posts on a topic is if you like, comment and share. That is how you vote for the topics you want to see me do more videos on!  So if you got value out of today's video and blog post, let me know.

If the video plays slow, watch it on YOUTUBE HERE: See it here.

Marlon Sanders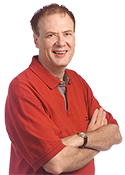 Customer Support: http://getyoursupport.com
Affiliate info: http://promotemarlon.com
Please like, share and comment if you want to see me do more videos on the topic as this one.  Have a QUESTION  you'd like me to answer in a blog post? Post it in comments below.

PS: If you want to start doing your own blog marketing, then check this out.
Some links on my blog are affiliate links. If you got value out of the Internet marketing lesson on today's blog post and video on information product marketing tips for success, please like, comment, share, Stumble or Digg.