Online Income Ideas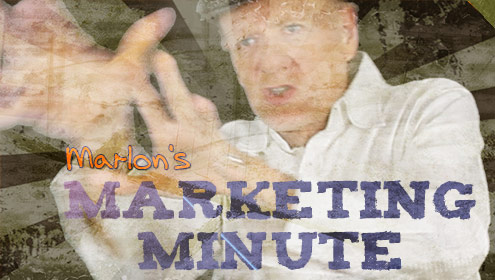 Support | Affiliates | New Product
Five Ways to Turn Incredibly Simple Ideas Into Online Income
Simple ideas.
It's a crazy fact that some of the SIMPLEST and easiest ideas to create and implement turn out to be the best little online income  sources.
Before I jump into that a few quick notes:
1.  Book of Secrets owners — I added a new implementation video to your member's area. Log in and check it out.  Good stuff!
2.  Profit Planner owners — I added newsletter #2 to your member's area.  Log in and check it out.
3.  Affiliates — I just sent Dennis Becker and Barb Ling nice wads of Paypal cash, as I did Paul Myers a few weeks back.  Some of my affiliates like Mike Merz and Jim Daniels are racking up PURE PASSIVE INCOME without dong anything.  When I make sales to my list, they get paid because they sent me folks in the past.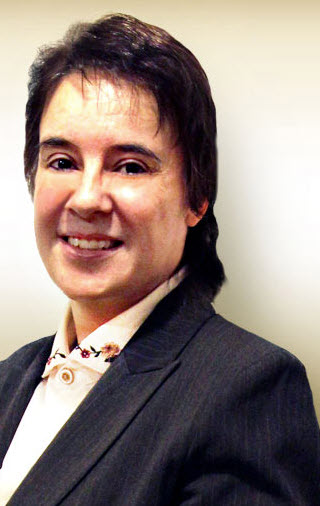 1.  Look for Things That Remove a Step or Steps
Many of the greatest online income generators do the simplest of things — they remove one or more steps.   This is as close to a cookie cutter as you can get.
a.  Find something people already buy
b.  look for steps that can be eliminated, combined or simplified
c.  Make it happen and promote it hard!
Yesterday I was watching a video of a sales presentation where the big appeal was that with one click you could install a blog theme and all the plugins for it along with their settings.  I don't know the numbers.  But I'm guessing the product creator has made 100k or more from that idea, either from direct sales or from the list built as a result of bringing in new buyers.
That's a simple idea right?
Listen, it's no big deal to install a blog and add in your plugins.  That probably takes all of 10 or 15 minutes.  But it's so appealing and alluring to think, "Wow, I can do this in just ONE click!"  Great product.  Great idea. And evergreen seller.
I'll give you another example. I pay $20 a month for software that imports my transactions from Paypal and creates a graph.  I can do the SAME thing and probably better using Excel.  All you do is log into Paypal, export a file, open in Excel, click a few buttons and done.  It takes 5 or 10 minutes.  Instead, though, I pay $20 a month for a solution where I click login and there it is.  That saves me about 10 or 20 clicks and 10 minutes.
Or how about this one:  How many apps for your iPad or Smart Phone have you downloaded that do something very simple?  All they do is simplify something you could have easily done anyway.  You may have even paid money for them.
Barb Ling is not only one of my top super incredible affiliates, but she has a number of products that remove steps.  For example, she came up with this way to get her sites ranking better in Google just by using social signals.  But now, she's taking it even one step further.  She created a software program that creates her whole bonus page for affiliate promotions in 1 click! She hasn't launched it as a  product yet but when she does, I predict it'll be a hit.  People eat this kind of thing up like it's candy!
Barbara is a  powerhouse that drives serious affiliate sales! What she does flat out works.
2.  Look for things that can be made visually appealing
I have a goal setting program here that is fancy and looks pretty.  But as for what it does, you can do the SAME thing in Excel, a spreadsheet, or a mindmapping programming.  All it does it make it look pretty!
You can buy a pair of $10 jeans or a pair of $200 designer jeans.  The only difference is in how they look.  People are willing to pay money for things that look good!
You can have a website designed for $50 or $5000.  For the most part, the difference in how the two sites look.  If you want to generate some online income streams for yourself, try this:
a.  Find something simple people love but is a bit "ugly" or plain
b.  Make a "pretty" version of it
3.  Look for things that AUTOMATE what people do manually
While similar to #1, the angle here is a bit different.  In #1, you remove a step or steps.  In #3 you automate the whole shebang.
When you think about it, this is what most software does.  It automates something that would have been a manual task.  The payoff (at least in theory) is it saves people time and money.
Keep your eyes and ears open for things people do manually that are a waste of time and energy.  Could you find a way to automate those tasks?  You could do this through technology or programming. Or simply start a "done-for-you" service that does it for people.
Here's an example:  I can do my own refunds. But I have my assistant do them. Why?  Because you have to first log into paypal which takes time. Then you have to look the order up in Infusion and click about 5 or 6 buttons. Then you have to post back to the support ticket.
I could easily do those steps myself.  But instead, I just send a message to my assistant who does the SEQUENCE of STEPS.  I put that in all caps for the benefit of those in Level One recently.  (If you bought Level One in the past, it has been updated.  Go back through it).
For the Profit Planner, I created a software program that runs a whole series of numbers for you to spit out exactly how many visitors, sales, clicks, webinars and everything else you need to hit your income goal. In one click a whole slew of calculations are done for you based on sound averages and assumptions.
I'll be buying a special plugin soon that automatically backs up my websites.  We already do it manually.  But isn't it nicer to have it done automatically?
If you watch top selling products in the Internet marketing field, you'll see a whole lot of them simply automate submitting things, filling out forms, or other tasks.  Here is one of the top offers on JV Zoo right now.  The appeal of it is that it automates the whole process for you.  THAT whole concept is a proven seller.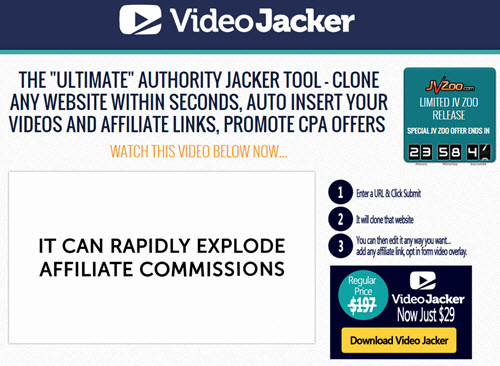 4.  Look for ideas that have a ONE new big benefit
You don't have to invent a brand new category or incredibly innovative product.  A lot of times the best ideas just ADD ONE THING, one benefit.
A classic example of this was when Stephen Pierce came out with "The Whole Truth" a number of years ago.  The big difference of that product was simple:  It told "the whole truth!"  That's the one thing the product hung its hat on.  Later on, I created a promotion for the Evergreen Traffic System, which built the whole pitch around 1 feature — EVERGREEN.  This was before "Evergreen Business System" came along.
How many products do you own that are just like something else EXCEPT that they are faster, simpler or easier?  In fact, sometimes the products are inferior in other ways.  But on the one thing — SPEED (easy or simplicity) they win hands down.
I think of they Dyson ball vacuum cleaner with the swiveling head.  Or how about those vacuum cleaners with the ad where the vacuum cleaner holds a bowling ball in the air through the power of suction?
You can take virtually ANY hot-selling product and find ONE THING about it to make faster, simpler or easier.  Of course, this one thing needs to be the 1 thing buyers care the most about!
I have a special mouse for my computer.
It's inferior to other mice in the choice of buttons, looks, and other things.  But it has ONE benefit other mice don't have — it's freaking huge and fits my hand.  That's the ONLY thing I care about in computer mice!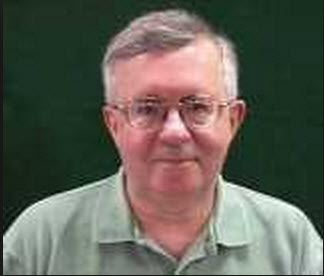 My friend and off-the-charts super affiliate, author and membership site expert Dennis Becker created a smash hit with his 1k a day membership.   He has ONE big benefit.  His membership focuses on an irresistible benefit:  Making 1k a day!
What about you?
Can you think of something you could create that you can add just ONE BIG BENEFIT to that the other products don't have?  If you can, great.  If not, every night when you go to bed, pose that question to your subconscious mind and let it go to work for you to retrieve an answer while you're sleeping!
You might just be shocked to find out you wake up with the answer!  Sometimes it's as obvious as the nose on your face.
 5.  Give the buyer INSTANT gratification
There's one thing you can bet on:  Given the choice of delayed vs. instant gratification, people will almost always choose instant.  Otherwise, everyone would use ovens instead of microwaves.
Can you take what ALREADY sells but find a way to virtually instantly deliver the benefit or result?
I don't know why we're all so wacko over instant gratification.  But there's just something SO satisfying about clicking one stinking button in Photohsop and BOOM!  You have this drop dead graphic for use on your website.
Here's an example from the Weekend Photoshop Miracle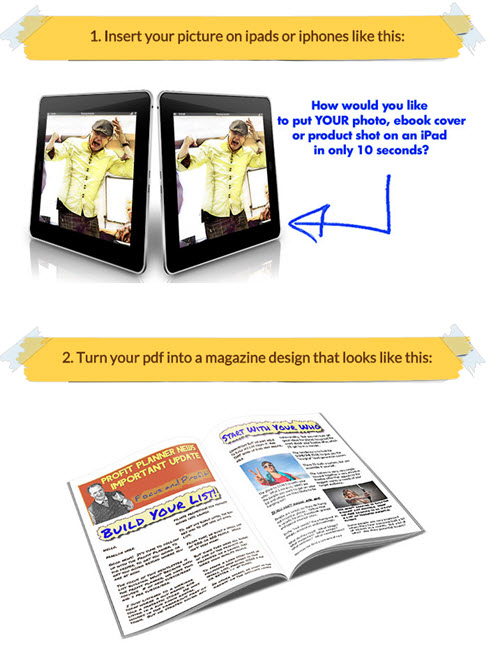 I hope this sparks a few ideas in your mind.
I'll close with a story I told at length in Book of Secrets. I have a friend named Cindy Cashman.  She became a millionaire off a book with all blank pages!  And she also cleaned up bigtime with easy-to-create joke books.  Cindy would be the first to tell you that a lot of times, your ideas need to be SIMPLER!
My favorite salad shop has people there who stick the salad and toppings in the bowl for you, saving that painful experience of having to move your arm yourself at other salad bars!  And for that, you pay a premium!
My friend and incredible write, publisher and super affiliate Paul Myers created a very cool product on mindmaps. And as part of it he gave people some pretty jaw dropping "done-for-you" mindmaps!  People loved them.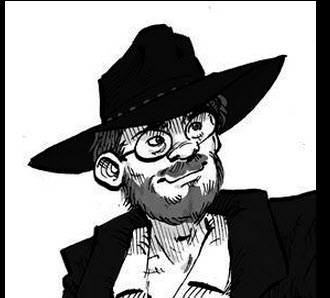 One of them was this massive mindmap that was practically a product and a whole education in and of itself.
But Paul didn't include just one.  
He had multiple example mindmaps in there that were worth as much as the product itself.
That's instant gratification.  Because even if you never made a mindmap yourself, you STILL got value from the mindmaps included in the product. By the way, Paul is an amazing writer.
His Wombats report is a classic.  If you want to learn to write better, got to Talkbiz.com and subscribe today! Or if you want to read what is probably the longest running, best written newsletter/ezine, subscribe.
Marlon Sanders
PS:  Your likes, COMMENTS, Facebook and Twitter shares are GREATLY appreciated  and noticed!
====================
RESOURCES FROM MARLON
====================
Get all the basics on how to do graphics the REAL WAY using PSD's from Photoshop Elements, so later you can graduate to full-blown Photoshop. This is very basic but really, really good training in just the core stuff you need to START OUT with. This is training wheels for graphic design. You won't become a pro overnight. But this gets you on the RIGHT PATH and that is the PURPOSE. We updated screen caps last year. None of the basics in Photoshop Elements change much. You got a lasso. Paint bucket. Patterns. Gradients. This is what we teach here. BASICS. To me, if you're really SERIOUS and don't want to just hire out all graphics, you need this.
http://www.designdashbooard.com
Get "training wheels" to walk you through my famous 12-step formula I taught around the world in 120 seminars Fill in the blanks and click a button.
The ORIGINAL fill-in-the-blanks letter software. This is NOT about magically creating sales letters. It's like TRAINING WHEELS for my 12-step formula to FORCE you to use it and walk through the process mentally. I found in teaching this in 120 seminars that people would not actually DO the formula I taught. So I decided to create a way to FORCE FEED it. THAT is why I created Push Button Letters that then spawned the whole entire genre of sales letter creation software, MOST of it sold as a magic pill without understanding the GOAL which is to get you to MENTALLY PROCESS and walk through a precise, step-by-step FORMULA.
http://www.pushbuttonletters.com
The exact things I taught a new employee to get him up to speed on all this marketing stuff in 30 days. And will get YOU up to speed on the absolutely criticall basic knowledge also. Get up to speed FAST with the in-house training I gave one of my new employees. I love this product. To me it's Evergreen. The stuff I teach here is what I feel is absolutely VITAL for anyone to know, including a new employee, new customer or whoever. That includes you. This is BASIC but powerful training. I find a LOT of people miss the BASICS, so they get no value from other stuff they buy. You HAVE to put in your basics FIRST.  A few of the software recommendations are dated. But 90% to 95% of it is Evergreen.   http://www.themarketingdiary.com
Want to know how I got 30,000 affiliates to promote me? I love this product also. It's how I got several million people to my websites.   It includes the steps, the documentation, everything. Now, yes, I did this product some years ago. You'll find out the things I do, teach and believe in are EVERGREEN. The answer is NO. It's not outdated. YES, everything in it STILL applies. Do I STILL use everything you'll read about it in it. It's my BLUEPRINT for a highly successful affiliate program. Check this puppy out:
http://www.1in102.com
Need a target market? http://www.pushbuttontargetmarket.com
If you're struggling to find a target market, I think this can help. It isn't the ONLY thing you need. It isn't like "the answer." But I really think if you delve into the tool it talks about that you can really gain a deeper understanding of what is SELLING in the market. That is the purpose of it.
Money Getting Secret: On December 3, 1998, I Discovered A "Money Getting" Secret That I've Repeated 122 Times — And You Can Use This Same Secret Starting 2 Hours and 58 Minutes From Right Now! http://www.marlonsanders.com/writerssecret/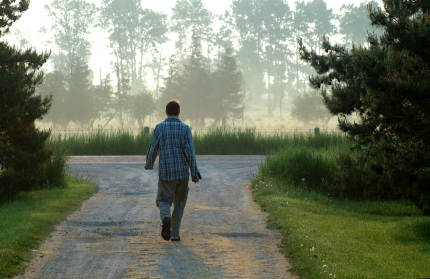 The Road Not Taken
Two roads diverged in a yellow wood,
And sorry I could not travel both
And be one traveler, long I stood
And looked down one as far as I could
To where it bent in the undergrowth;
Then took the other, as just as fair,
And having perhaps the better claim
Because it was grassy and wanted wear,
Though as for that the passing there
Had worn them really about the same,
And both that morning equally lay
In leaves no step had trodden black.
Oh, I marked the first for another day!
Yet knowing how way leads on to way
I doubted if I should ever come back.
I shall be telling this with a sigh
Somewhere ages and ages hence:
Two roads diverged in a wood, and I,
I took the one less traveled by,
And that has made all the difference.
Robert Frost
If you got value from this Marlon's Marketing Minute newsletter about generating online income, please tell me in comments, then like and share.