Why "Attraction Marketing" SUCKS Compared To My New "Projectile Marketing"
<<<<====Please Share Over Here :))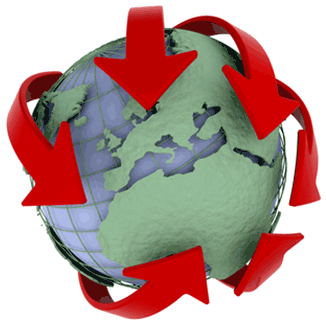 Are you sick and tired of hearing about or trying attraction marketing?
With all due respect to Mike Dillard who I think very highly of, I think the concept SUCKS compared to MY concept of Projectile Marketing ™, which I explain on the video below.
Here's why:
1.  Have you ever tried your best to do attraction marketing and found yourself just waiting and waiting and waiting for it to show up?
That's my problem with it. It's passive.  I can't stand waiting. I hate it!  Plus, being a male, I really don't relate that much to the whole "attract them and they will come concept."
2.  Do you feel the need to take CONTROL and be able to PREDICT your results?
Well, with projectile marketing ™, it's entirely different.
The concept is explained on the video below.
The main idea is that instead of sitting around twiddling your thumbs hoping and praying that someone shows up from your "attraction marketing" you say SCREW THAT and take action to MAKE it happen.  You do that by putting out marketing projectiles that contain your MARKETING MESSAGE.  Thus the name "projectile marketing."
Video:  Why Attraction Marketing SUCKS compared to Projectile Marketing ™
Please WAIT a tad for the video to load.  Somehow I made the file size larger than normal today!
[jwplayer mediaid="211″]
I realize Attraction Marketing is a very popular concept.  But really, when you think about it, it's a VERY passive metaphor, and one made to appeal to specifically to women. If you're female, hey go for it.  But you STLL might want to embrace the idea of putting out projectiles that ATTRACT.  Or PROJECTING things that attract.
The way I know to do more blog posts on a topic is if you like, comment and share. That is how you vote for the topics you want to see me do more videos on!
If the video plays slow, watch it on YOUTUBE HERE: See it here.

Marlon Sanders
Customer Support: http://getyoursupport.com
Affiliate info: http://promotemarlon.com
Please like, share and comment if you want to see me do more videos on the topic as this one.  Have a QUESTION you'd like me to answer in a blog post?  Ask it here.

PS: If you want to know some of my primo projectile marketing secrets, then check out "The Book of Secrets."
If you got value out of the Internet marketing lesson on today's blog post and video about attraction marketing, please like, comment, share, Stumble or Digg.