Autoresponder Service — How To Choose The Best One?
<<<<====Please Share Over Here :))
How Do You Select An Autoresponder Service?  Should You Be Using Aweber?  Getresponse?  1 Shopping Cart?  Automateyourwebsite.com? iContact?  Or Something Else?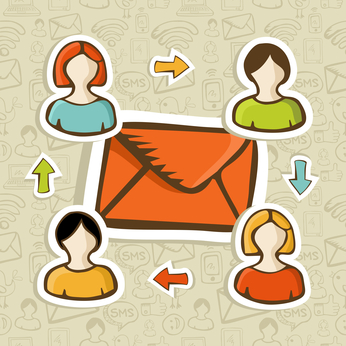 What's REALLY important in choosing an autoresponder service?   There are a number of autoresponder services today.  And the list seems to keep growing.  All of that and more is on the featured video BELOW as well as in this blog post.  (You need to scroll down to see the video.)
First of all, if you aren't getting my Saturday Marlon's Marketing Minute Newsletter and notifications of my new blog posts, insert your email address on the right and subscribe, so you'll be in the loop.
When you select an autoresponder service, you have a LOT of choices!  Over the years, I personally have used accounts with Aweber, Getresponse, Infusionsoft AND Automateyourwebsite.com, which are all consider top autoresponder services.  YOU don't need all those services.  But I've been in this business so long, I built up different lists on the different services for reasons I really can't even remember now!
All you need is one good, solid bread-and-butter service.  You don't even necessarily need the best autoresponder service when you're starting out.  You need one that you can afford and that has unlimited autoresponders, which gives you room to grow.
Which Autoresponder Service Is For You?
If you want an all-in-one solution, I refer people to automateyourwebsite.com. I've had my private label with them for longer than I can remember.  They have autoresponders, ad tracking, ecommerce, affiliate software and shopping cart — all rolled into one convenient monthly fee.  It's a real money-saver.  I've also known Simon at Getresponse.com since he first started Getresponse at age 19.  And I've also known Tom at Aweber for years and years.
1.  You need one that fits your budget — some offer a 30-day trial or a free trial up to X email addresses.
2.  You need an email marketing service that lets you do unlimited broadcasts without charging you more, or a very, very liberal policy where you're unlikely to be charged more.
3.  You need an email marketing service that doesn't put ads in your with your emails as some free autoresponder services do.  Most paid services will meet this criteria.
4.  If you're just starting out and  need to pinch every penny, consider going with one of the services that lets you put 100 to 1,000 email addresses into the system for free.  That way you get your feet wet at no cost.
Video:  How to Choose An Autoresponder Service For Your Email Marketing
[jwplayer mediaid="222″]
The way I know to do more blog posts on a topic is if you like, comment and share. That is how you vote for the topics you want to see me do more videos on!  So if you got value out of today's video and blog post, let me know.

If the video plays slow, watch it on YOUTUBE HERE: See it here.

Marlon Sanders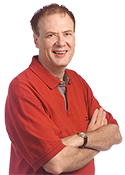 Customer Support: http://getyoursupport.com
Affiliate info: http://promotemarlon.com
Please like, share and comment if you want to see me do more videos on the topic as this one.  Have a QUESTION  you'd like me to answer in a blog post?  Ask it here.

PS: If you want to get your autoresponder up and running, squeeze page up, emails going out and sales starting to come in, then this is what you need. It's newly updated.
Some links on my blog are affiliate links. If you got value out of the Internet marketing lesson on today's blog post and video about choosing an autoresponder service, please like, comment, share, Stumble or Digg.