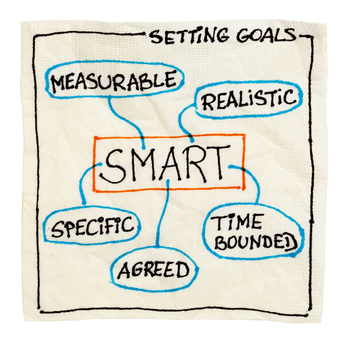 The other day I stumbled across a fantastic book which had a Goal Setting Formula in it that is pure gold and shows you how to set SMART goals!  Pat Hiban used this "smart goals formula" to accomplish 90% of his goals and objectives.
In fact, on Youtube there is a video of him with a cork board that has all his goals on it from over the  years. Search Youtube for "Pat Hiban Goal Setting" and you'll find it.  I like to actually SEE things first hand.  So it's kinda cool to see all his goals from over the years.
The main factor I was personally leaving out of my goals is the deadline factor. Watch the video below for the explanation and more info on the book, which I think you'll really enjoy.
One of things I talk about on the video is that I learned many years ago from Charlie Tremendous Jones that leaders are readers and leaders are learners.  If I hadn't of read this book recently, I wouldn't have stumbled across this goal setting formula example that reminded me of two key elements I was leaving out.  See, I knew to set SMART goals but for whatever reason I was leaving out two elements.
The Key To Setting Goals And How Smart Goals Got Pat 90% Accomplishment Rate
Here's a smart goal example:
By December 31, I will sell 1500 $47 products.  When setting goals for yourself, you want to use this goal setting template:
Goal + Deadline +  Affirmation +  Smart Goal
You'll see the book in the video and hear how Pat Hiban accomplished 90% of his goals using  this method, but not always within the time frame he set in his Smart Goal.
Does Your Goal Setting Formula Have All Three Of The Goal Setting Formula Factors I Cite On The Video?
[jwplayer mediaid="329″]
The way I know to do more blog posts on a topic is if you like, comment and share. That is how you vote for the topics you want to see me do more videos on!  So if you got value out of today's video and blog post, let me know.

If the video plays slow, watch it on YOUTUBE HERE: See it here.

Marlon Sanders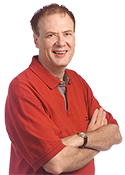 Customer Support: http://getyoursupport.com
Affiliate info: http://promotemarlon.com
Please like, share and comment if you want to see me do more videos on the topic as this one.  Have a QUESTION  you'd like me to answer in a blog post? Post it in comments below.

PS: If you want to start doing your own blog marketing, then check this out.
Some links on my blog are affiliate links. If you got value out of the Internet marketing lesson on today's blog post and video about a goal setting formula, please like, comment, share, Stumble or Digg.