Guerilla Marketing — How I to Promote Your Product, Service, Business, Book or Idea Using Low Cost Online Marketing Strategies
<<<<====Please Share Over Here :))
[jwplayer mediaid="192″]
Hello,
Marlon here with a new Marlon's Marketing Minute newsletter about Guerilla Marketing done online.  This is a very exciting issue!
Do me a favor please. When you read one of my posts on my blog, watch one of my videos or snag one of my ezines, would you please like, comment or share or all of the above?  Comments especially clue Google into the idea that "this blog contains quality content."
You've likely heard the term Guerilla Marketing ™.  I think that's probably a trademark of J. Conrad Levinson, although I'm not sure.
Anyway, in this issue of Marlon's Marketing Minute, I want to share low-cost online marketing strategies you can use to promote whatever is you HAVE to promote using Guerilla Marketing.
Guerilla marketing strategy one:  Focus on finding "responders" and following up with them
The first secret of direct response guerilla advertising is to find  out who the potential buyers or responders are and zero in on them with your follow-up marketing emails, direct mail or sms.
In the direct response marketing world, we call these 'hand raisers."  You get people to raise their hands and express interest. Then follow up with THEM!
One of my favorite examples is old school.  And it's a prime example of creative guerrilla marketing.
There used to be a company many moons ago called Computer Business Services.  And they sent out thousands and thousands of 3 x 5 white postcards that said:
Headline:  How would you like to make $xxxx per month from your home with a computer?
Text:  You do not need to own, or know how to run a computer – we will provide free training.
Free cassettes and literature explain details. Call Toll Free:  xxxxxx
Here's a picture: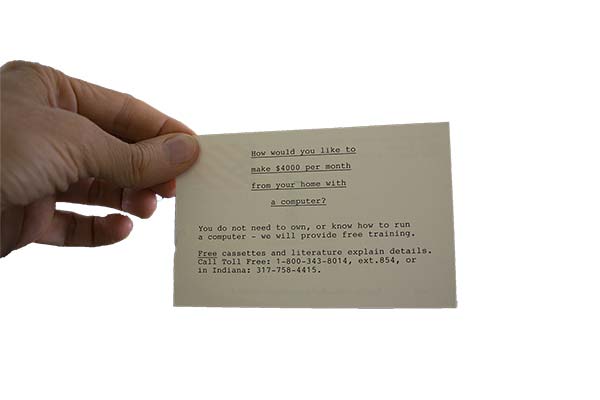 Now, the bad news is they eventually got shut down because the postcard had a dollar amount on it of $4,000 a month.  The average buyer didn't make $4,000 a month so they got shut down.  Which is sad to me, Because I had friends running very successful businesses with their system.  Unless it's a franchise, the average buyer of ANY bizop isn't going to make jack.  The fact is, as soon as people discover there is work involved and it's not all easy, most people drop out.  Read into that whatever you want. It's just a fact.
In any event, I thought the postcard was brilliant.  True, a direct mail letter would have pulled a higher percentage of leads and responses I believe.  But in this case, it just didn't matter.  Once you called in, you were assigned a sales rep who would follow up with you over the phone.  And they sent you out a really wonderful full-blown direct mail package in a 9 x 12 full color envelope, with a 60 or 90 minute audio tape from the owner.
I heard the owner of that business speak at a seminar and he explained how they ran the business on his farm out of the barn!  It's really a great story. But for our purposes here, let me spell it out:
1.  Low cost marketing strategy:  They mailed plain ol' 3 x 5 white index cards with no graphics on them (just text) to mailing lists of buyers.   At the time, they mailed for .19 each.
2.  Those who responded were mailed a 9 x 12 full-blown direct mail kit.
3.  The leads were assigned to an inbound sales rep who followed up with them over the phone.
Do you see the SIMPLICITY of that?
1.   Mail thousands of low-cost postcards
2.  Do quality direct mail and phone follow up with the people who raise their hands
Largely in referring to me a few other "old school" marketers, people say things like, "What they teach is OUTDATED!"  My response to that is what is OUTDATED is THEIR understanding of direct response marketing.  Because it's ALL based on generating a response then following up.
I don't care WHAT you're marketing.  Even if you sell Tshirts on Facebook, you're:
1.  Generating a response — getting people to LIKE your fan page
2.  Following up — Making posts that get people to come back to the page
3.  Making offers — The banner ads you run for the Tshirts
Or what about selling BOOKS on Amazon?
Surely Marlon, what you teach doesn't apply to that. I need NEW strategies!  And yes, there are many new things happening ALL the time and I'll talk about one here in a second.  But the BASICS are the basics.  And what I believe is this:  If what you're doing isn't working, you need to go BACK to the basics, because you're screwing up the fundamentals.
The beauty off Guerilla Marketing is that you don't have to spend tons to make money. Because all you're doing is running hand raisers that are LOW COST marketing strategies. Then you're following up.  Get it?  In the old days, we called this two-step marketing, even though there are more than two steps involved.  You can follow up many times with your hand raisers.
Guerilla Marketing Strategy Two:  Combine the old with the NEW
I just showed you a method hold as the hills.  Let's look at an example of how to combine the old with the new.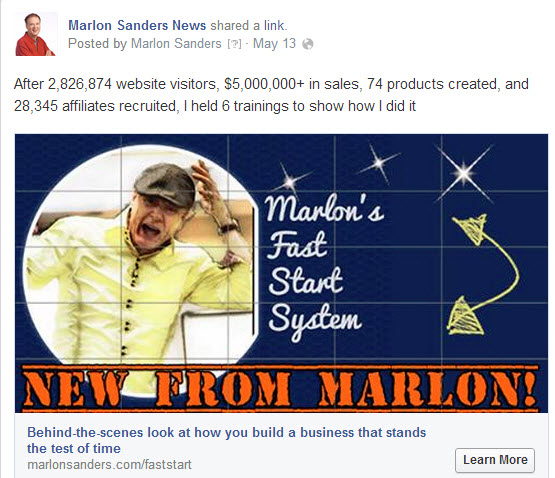 Can you see how this Facebook ad in the NEWSFEED is ESSENTIALLY the same EXACT METHOD as sending a POSTCARD to a direct mail list?  The only real difference is that in direct mail, you can send the postcard to lists of buyers.  With Facebook ads, unless you know how to "hack Facebook ads"  you're running your ads to people without any proven purchasing history.  There is a way to do what is called "retargeting" where you BUYERS will see the ad in their newsfeed.
In the above, ad, I'm selling a PRODUCT.  I might ad that I'm not running this particular ad because Facebook freaked out over the number of website visitors and dollar sales.  Notice that unlike the postcard above I was talking about my OWN SALES.   I'm NOT a lawyer but I believe you're allowed to talk about what you personally have done. In the future, though, I'm going to run ads without any dollar figures at all.
There are TWO APPROACHES to running these ads:
Approach 1:  You run the ad for a low-cost PAID product.  My Fast Start System is 40 or 50 bucks.
Approach 2:  Get the lead or the opt in, THEN make an offer
I talked to Charles Kirkland the other day and he's running his Facebook ads going to an opt-in then to a $7 offer.  He told me he has sold 700 copies  at $7 via Facebook. Then there is a $197 offer to the people who buy the $7 item.
This is a BETTER approach in my opinion.
Do you follow the logic here?
Facebook Newsfeed Ad = SAME as  2-step postcard offering a free report
But Marlon, Direct Response Guerilla Marketing Won't Work For MY Product, Service, Idea, Group or Organization
Here's the TRUTH:   Direct response marketing has been working for every conceivable type of business, product, idea, service and organization since before EITHER of us was born, unless you're 90+ years old.
I could even market a CITY, STATE or COUNTRY using direct response marketing.
1.  Find out WHO the likely movers to a city, state or country are
2.  Advertise a hand raiser
3.  Follow up with an irresistible offer
I would figure out that XYZ types of businesses have a BIG advantage in my city.  Then I'd target those businesses in surrounding states and run my free report newsfeed ads.  And that's just one idea off the top of my head.  For $1,000 an hour, I come up with much better ideas in 1-on-1 consultations. So if you want ideas for how to come up with a hand raiser and advertise it in newsfeed ads, the price is $1000 and you can schedule here.
A friend of mine in Dallas owns an antique's shop.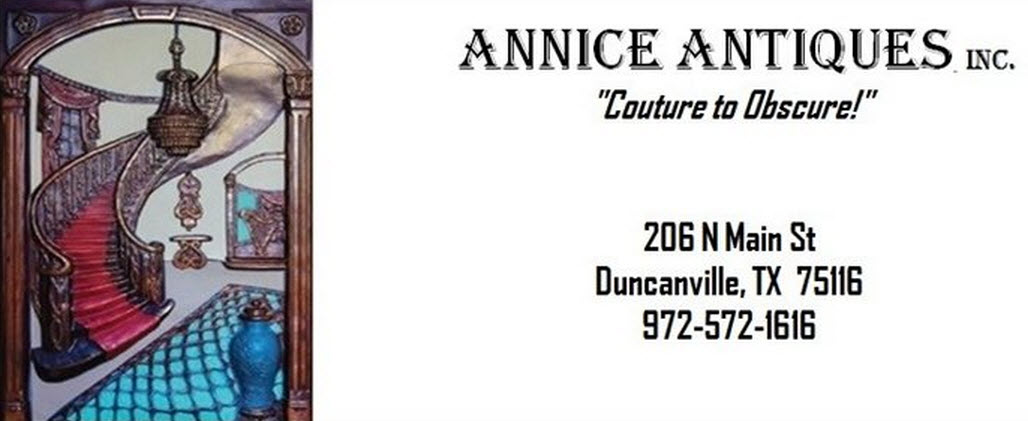 One time just for kicks I spent about $50 on a LITTLE right-hand side Facebook ad for her.  She sold a $5000 item from that one little ad.  By the way, if you're ever in Dallas or Fort Worth, Duncanville is only like 20 minutes away.   She has the best antiques!   Amazing stuff.
Anyway, I got her using SMS messages to send TEXTS to her customers. That has worked well! That's a bit of Guerilla Marketing that works gangbusters. And even the newest homebased business can do it as well as a Church, group, organization, non-profit or business of ANY sort!
With a little effort, she could have people sign permission for her to send them voice broadcasts also.
And you could even run Facebook Newsfeed ads in a 50-mile radius offering a free report on antique buying:  "The 10 secrets of buying antiques almost sure to go up in value that will be a classy addition to your  home or office.  Don't get taken. Find out how to discover the real deal."
Guerilla Marketing

Strategy Three:  Add in the newest technology

While you're running your ads and doing your two-step follow-up marketing or drip marketing, mix in the latest technology that can help you.
Here's one you can use on your blog:
Last week I purchased a plugin that lets you use a BUTTON for your opt-in.  It looks like this:
The COOL THING is that when you click the Download Free Report button, it THEN pops up the opt-in form.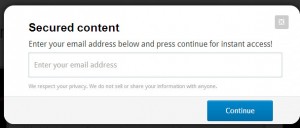 According to some of the split tests I've seen done, this increases subscribers or opt-ins. So far on my blog, it has.   If you want the name of the plugin, drop a comment below this article and I'll email you the link.  Or, if I get 20 comments, I'll post it on the blog here.
The REAL POINTS is not that you should use this plugin. Sometimes new technology like this works gangbusters at first but as it diffuses to the market and everyone starts using it, the results diminish.  Sometimes that happens very slowly. Sometimes it happens almost overnight.
All I'm saying is being "old school" does NOT mean you don't use new technology or new marketing channels.
It DOES mean you test and track.  And it DOES mean that you keep your FOCUS on the basics — identifying a group of people with a want or problem, getting them to raise their hand for a freebie or relatively low cost iinitial offer, then following up like a madman or madwoman!
PS: I haven't been pushing much for testimonials on the blog and a lot are a year old. If I've helped you, even if it was just something small, a small victory, do me a favor and take a few minutes to post it at:
http://marlonsanders.com/testimonials
Services You Can Use
(If you want to post this ENTIRE ezine, you can replace the
following links with your RESELLER links)
Get my Facebook Training. This is powerful training on how to use paid Facebook advertising to generate leads but then get the cost per click down to pennies even in the most competitive markets imaginable. MOST people I know who are BUYING ads and succeeding today are doing it on Facebook. The volume there will make your head SPIN! You can build a whole 1,000 lead a day empire off of Facebook if you want and are in a high demand niche with the volume.
http://www.marlonsanders.com/steadyflow
http://www.productdashboard.com
The POINT of Product Dashboard is to get you to create QUICK audio-based info products to TEST MARKET your ideas as fast as possible to find the 1 or 2 out of 7 that is a winner!
THAT is why I created Product Dashboard. Now, it's really the APPLICATION of the product creation part of Gimme My Money Now, which is the action plan for Amazing Formula. In Gimme, I teach to do a 12-product survey, create a FAST audio product, TEST it with a KSL and roll it out via affiliate traffic. That model applies TODAY every bit as much as when I originally created the model.
What I FOUND was Gimme presented the IDEAS but not enough of the mechanics on HOW to DO the fast audio products for some people to be able to implement it. So I said, "Hey, let me REALLY help people by putting this into a step-by-step how to." Again, I KNOW you want to know, "Marlon, is it out of date?" The answer is again, I teach EVERGREEN stuff. It's basic. Find your target audience. Do a survey. Find out what they want. Create a FAST audio product and see if it SELLS. That's the whole concept. A few SMALL details may have changed…like the VERSION of Audacity you use I'm sure has changed. It doesn't matter. It's the BASICS that matter. THAT is the concept behind Product Dashboard. Survey > Create audio > TEST FAST. If it sells, roll with it and roll out an affiliate program. If it doesn't, do the NEXT ONE.
Get all the basics on how to do graphics the REAL WAY using PSD's from Photoshop Elements, so later you can graduate to full-blown Photoshop. This is very basic but really, really good training in just the core stuff you need to START OUT with. This is training wheels for graphic design. You won't become a pro overnight. But this gets you on the RIGHT PATH and that is the PURPOSE. We updated screen caps last year. None of the basics in Photoshop Elements change much. You got a lasso. Paint bucket. Patterns. Gradients. This is what we teach here. BASICS. To me, if you're really SERIOUS and don't want to just hire out all graphics, you need this.
http://www.designdashbooard.com
Get "training wheels" to walk you through my famous 12-step formula I taught around the world in 120 seminars Fill in the blanks and click a button.
The ORIGINAL fill-in-the-blanks letter software. This is NOT about magically creating sales letters. It's like TRAINING WHEELS for my 12-step formula to FORCE you to use it and walk through the process mentally. I found in teaching this in 120 seminars that people would not actually DO the formula I taught. So I decided to create a way to FORCE FEED it. THAT is why I created Push Button Letters that then spawned the whole entire genre of sales letter creation software, MOST of it sold as a magic pill without understanding the GOAL which is to get you to MENTALLY PROCESS and walk through a precise, step-by-step FORMULA.
http://www.pushbuttonletters.com
The exact things I taught a new employee to get him up to speed on all this marketing stuff in 30 days. And will get YOU up to speed on the absolutely criticall basic knowledge also. Get up to speed FAST with the in-house training I gave one of my new employees. I love this product. To me it's Evergreen. The stuff I teach here is what I feel is absolutely VITAL for anyone to know, including a new employee, new customer or whoever. That includes you. This is BASIC but powerful training. I find a LOT of people miss the BASICS, so they get no value from other stuff they buy. You HAVE to put in your basics FIRST http://www.themarketingdiary.com
Want to know how I got 30,000 affiliates to promote me? I love this product also. It's how I got several million people to my websites.   It includes the steps, the documentation, everything. Now, yes, I did this product some years ago. You'll find out the things I do, teach and believe in are EVERGREEN. The answer is NO. It's not outdated. YES, everything in it STILL applies. Do I STILL use everything you'll read about it in it. It's my BLUEPRINT for a highly successful affiliate program. Check this puppy out:
http://www.1in102.com
Need a target market? http://www.pushbuttontargetmarket.com
If you're struggling to find a target market, I think this can help. It isn't the ONLY thing you need. It isn't like "the answer." But I really think if you delve into the tool it talks about that you can really gain a deeper understanding of what is SELLING in the market. That is the purpose of it.
Money Getting Secret: On December 3, 1998, I Discovered A "Money Getting" Secret That I've Repeated 122 Times — And You Can Use This Same Secret Starting 2 Hours and 58 Minutes From Right Now! http://www.marlonsanders.com/writerssecret/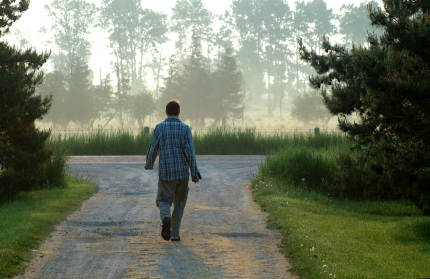 The Road Not Taken
Two roads diverged in a yellow wood,
And sorry I could not travel both
And be one traveler, long I stood
And looked down one as far as I could
To where it bent in the undergrowth;
Then took the other, as just as fair,
And having perhaps the better claim
Because it was grassy and wanted wear,
Though as for that the passing there
Had worn them really about the same,
And both that morning equally lay
In leaves no step had trodden black.
Oh, I marked the first for another day!
Yet knowing how way leads on to way
I doubted if I should ever come back.
I shall be telling this with a sigh
Somewhere ages and ages hence:
Two roads diverged in a wood, and I,
I took the one less traveled by,
And that has made all the difference.
Robert Frost
If you got value from this Marlon's Marketing Minute newsletter about Guerrilla Marketing, please tell me in comments, then like and share.