How to Force Your Autoresponder Email Sequence To Spit Out 10X The Sales (7 keys)
7 Keys To Make Your Autoresponder Email Sequence Spit Out 10X The Sales
It's part of online marketing 101!  Have an autoresponder email sequence that follows up with your prospects automatically and makes you sales and profits.
It's such a SIMPLE concept. But really, I have a LOT to say about it to help you.
First though, if you own Fast Start Training, you may not have been able to access the Million Dollar Swipe File.  I FIXED THAT yesterday and you can now access it. If you  haven't seen the new tabs interface, log in. You'll love it!
Two:  if you own LEVEL ONE TRAINING, I have massively updated the Modules and IMPROVED the order of the Modules and SEQUENCE BEGINNING with Module 5 on.  All existing owners should check it out.  For one thing, I consolidated onto ONE icon ALL the trainings concerning finding your target market. So if you were stuck on that, you will that icon to be very useful. It's now Module 14.  I've added a whole new insight into front ends and back ends you have NOT read or seen anywhere else. Many of the Modules are expanded.
1.  Should you use autoresponder follow ups or daily broadcasts?
Here's what I know about this:  In my business, I have tried it BOTH ways.
There's no doubt that broadcast messages bring in sales because they are timely. In other words, you go into AutomateYourWebsite.com, Aweber.com, Getresponse.com, Infusionsoft.com, Sendreach.com or whatever service you use, and you type up an email to send today.
The ADVANTAGE is you can refer to things in your life you did TODAY.  You have the advantage of IMMEDIACY and freshness.
I make a TON of sales from my broadcasts.  However…
Fact:  The consistency often isn't optimal
What I found ALSO is that I'm not always consistent. A lot of days I don't send a broadcast for this, that or the other reason.
Fact:  The SEQUENCE of broadcasts to a NEW CUSTOMER is not NEARLY as optimal as one that is pre-planned
There's no doubt you can plan out your autoresponder emamil sequence and think it through from a new customer's perspective and have something that is better than broadcasts.
Fact: Sometimes conversions are better on broadcasts
The conversion rate on a broadcast can be higher due to immediacy.
Fact:  Your broadcast promotions might not be the optimal product for a new customer to buy
There is no sequencing. It's whatever the promo is for that week.
Fact:  It's easier to nail down a 30-day and 60-day customer value like CLOCKWORK if you use follow up emails.  I believe in making Cash Like Clockwork, thus I like autoresponders.
Fact: By working on your autoresponder emails and focusing on them for 30 days  to create the best ones you can for the most valuable products you have and the most profitable affiliate products, you CAN increase your sales very significantly. It's MOSTY a matter of ACTIVITY and focus.  You've got to write emails.  Polish them. Improve them. Find recurring billing things for your autoresponder.  Create or find great bonuses.
If you THINK 10X and FOCUS 10x, you'll GET 10X.  I think there's a book somewhere a lot of folks have read that says you reap what you sow.  If you THINK constantly about 10x'ing your autoresponder email sequence, you'll make it happen.
Conclusion:  For my own business I used to always do follow ups.  THEN I decided to go to broadcasts. For new customers I have gone BACK to follow ups and for me, how I operate and my business, this is much more profitable.  Now, someone else who does religious daily broadcasts might have more success that way.  Still, I think the new customer will be buying products that aren't OPTIMAL for the new customer.  Still, if a competitor pushes live WEBINARS hard using broadcast emails and you don't, they"re going to have a larger customer lifetime value and be able to greatly outspend you in media buying and affiliate commissions.  This is market and target audience dependent.  The SOLUTION is to do webinars for people AFTER they drop off your autoresponder sequence or include evergreen webinars in the sequence.  Still, there's no doubt LIVE webinars convert more sales than do simulated ones.
2.  How Long Should Your Autoresponder Email Sequence Be?
Right now my sequence is 45 days.
I'm actually considering expanding it to 60 days or 90.  Why?  Because then you can DIAL IN your 60 or 90-day customer value and KNOW with near certainty that when you put in X number of people INTO the sequence, at the END, $Y will come out.
That means you know how much you can spend to BUY new customers or pay out in affiliate commissions.
It means you do NOT have to make an initial profit on your affiliate promotions.  This is becoming a bigger deal as more marketers are paying out 100% on more and more OTO's in their funnel to compete for the promotions of affiliates and as they offer bigger and bigger prizes in ever-escalating hyper competition (reference modules 1 and 2 in Fast Start System).
There IS a concern that a competitor who pushes the live webinars via broadcasts will be able to outspend you.  Life is so much easier when you aren't in a market flooded with over-supply compared to demand.
For my two cents,  it STILL comes down to X's and O's.  Even if your competitor has a bigger budget, still, if you know that after X days your customers are worth Y, you KNOW how many new customers you need each week to hit your income goals.  As long as you can hit that number and as long as it doesn't go on a downward trend, you're golden.
I'm talking about a DIRTY WORD here — COMPETITION!  LOL.  I probably just lost 500 readers!  I hate to say it but people have quite honestly been sold what I believe is a lie.  Marketers know the word "competition" implies work and therefore is a potty mouth word that kills sales!
So they come up with pitches that tell people what they want to hear:  "There is no competition because of blah, blah, blah."  Well guess what?  People ALWAYS have alternatives in how they spend their money. So there is always competition.  This is not a bad thing.  Heck, you would NOT BE HERE if your SWIMMER didn't win the race and get to the GOAL first!  LOL
True story.
You won a race the day you were conceived.  Anyway, I digress. The POINT here is that as long as you know your customer value and as long as you keep increasing and improving the numbers you put into the front-end of that autoresponder seqquence, you're golden.
You want to cut out LOW PERFORMING emails in your sequence in ADD IN new ones that get BETTER RESULTS.  You want to improve your bonuses and reasons for acting now.  Use a better deadline script.  Create your PLAN (sprint) and work it!  Plan. Do. Check. Act!
3.  Am I Limited To An Autoresonder Sequence?
This should be obvious. But you want to create DATABASES of your customers that allow you to communicate through all means of media.  This is one of the concepts I discussed in Fast Start System.  MOST people have "Autoresponder-On-The-Brain" syndrome. They can't see or think beyond emails.  It's NOT just about the autoresponder sequence.
But what about direct mail?
What about phone calls?
What about Skype?
What about SMS?
More and more we're going to be using full-blow databases (records where you record info about people) where we can communicate with them multiple ways.
4.   How do I 10X My Customer Value, Sales and Profits?
Here are several ideas:
a.  In your autoresponder sequence and/or database sequence include automated webinars.
For most people it's going to be easier to sell a larger dollar product via a webinar than a sales letter, although I've sold a LOT of $1000 products using a long form sales letter.  If you're selling products for more money in your sequence, your 30 and 60-day values should go up!
If you're using my Profit Planner, this should be an IDEA you put on your INJECTIONS LIST.
b.  In your SEQUENCE, add recurring billing (also called continuity) products, whether your own or affiliate products you promote
Recurring billing products are magical for your customer lifetime value!
c.  Include interaction
Have people interact with you, ask you questions and post to your blog
d.  Move customers to a 1-on-1 phone sale
This is as targeted as it gets.
If you own my Level One training, go to the Module 12 on Problem Solving (I move modules around but currently it's 12) and use the "question" method there to focus on this for 2 weeks.  You'll no DOUBT find ways to 10X your customer value. And go back through Module 5 on PDCA. I have done a BIG UPDATE to it!
The big thing here is to ask yourself, "How can I 10X value for my CUSTOMERS?"  By helping enough people get what THEY want, you get what YOU want. Zig Ziglar said that.
Grant Cardone from the book the 10X Rule would tell you to take whatever time and effort you THINK it will take to have a great 30-day autoresponder sequence and plan to spend 10X more!  He says most people under estimate the effort by a factor of 10. I feel he's right more often than he's wrong about this.
5.  What Email Autoresponder Service Do I Use and How Do Get It FREE?
There are many choices and to me they are all magical.  People like to moan and complain about their "deliverability" and "open rates" of email.  It's true these are on a downward trend so it makes sense to add in postcards, skype, voice broadcast, sms and other things using a database.   One thing I recommend is you use an email autoresponder service vs. email autoresponder software that operates off your desktop. A service makes your life much easier in my experience.
This is one BIG ADVANTAGE of automateyourwebsite.com, which is my private label of 1 shopping cart.  It collects custcomer data on sales for you in a database.  And it's simplest enough many beginners and newbies have had very successful starts with it.
But there are many services.  Aweber and Getresponse are staples. But there are other services like Sendreach, Traffic Wave and more I can't remember.  And new ones come along quite often.
My advice is:  HAVE ONE!  Then get it to BREAK EVEN as soon as you can.  Put 30 emails in it for different products so that by stuffing a relatively small number of subscribers into the sequence each month those 30 days of emails PAY for your autoresponder.
That is the bare bones basics that makes your autoresponder FREE.  Of course, there might be time or cost investments in getting the names INTO your autoresponder.  So you want to stuff in enough of those upfront that you more than pay for those costs.
The whole thing should end up breaking even or making a profit ASAP!
6.  What If I Don't Have My Own Products?
I recommend you promote affiliate products.
One of the ways to do that is to buy products, REVIEW THEM thoughtfully and give a BONUS for buying from you.  Make sure to drop EVERGREEN products into your 30-day sequence!
The easiest way to create bonuses is to write short reports that are 2 to 5 pages long. Or record screen capture videos using whatever service you like.
 7.  Is There a Magic Sequence?
There are people who have put together very well thought out sequences.  People always seek out the perfect email autoresponder message or sequence. But it doesn't exist. There are many good or useful ones though.
I'd be a LOT more concerned about LISTENING to my potential customers and finding out WHAT they want to buy.  I'd be more concerned that I'm putting people into my sequence who are LIKELY RESPONDERS or BUYERS and likely to have a great 30 or 60 day value because they love to buy and spend money on the niche or topic!
Best wishes,


Marlon Sanders
====================
RESOURCES FROM MARLON
====================
Get all the basics on how to do graphics the REAL WAY using PSD's from Photoshop Elements, so later you can graduate to full-blown Photoshop. This is very basic but really, really good training in just the core stuff you need to START OUT with. This is training wheels for graphic design. You won't become a pro overnight. But this gets you on the RIGHT PATH and that is the PURPOSE. We updated screen caps last year. None of the basics in Photoshop Elements change much. You got a lasso. Paint bucket. Patterns. Gradients. This is what we teach here. BASICS. To me, if you're really SERIOUS and don't want to just hire out all graphics, you need this.
http://www.designdashbooard.com
Get "training wheels" to walk you through my famous 12-step formula I taught around the world in 120 seminars Fill in the blanks and click a button.
The ORIGINAL fill-in-the-blanks letter software. This is NOT about magically creating sales letters. It's like TRAINING WHEELS for my 12-step formula to FORCE you to use it and walk through the process mentally. I found in teaching this in 120 seminars that people would not actually DO the formula I taught. So I decided to create a way to FORCE FEED it. THAT is why I created Push Button Letters that then spawned the whole entire genre of sales letter creation software, MOST of it sold as a magic pill without understanding the GOAL which is to get you to MENTALLY PROCESS and walk through a precise, step-by-step FORMULA.
http://www.pushbuttonletters.com
The exact things I taught a new employee to get him up to speed on all this marketing stuff in 30 days. And will get YOU up to speed on the absolutely criticall basic knowledge also. Get up to speed FAST with the in-house training I gave one of my new employees. I love this product. To me it's Evergreen. The stuff I teach here is what I feel is absolutely VITAL for anyone to know, including a new employee, new customer or whoever. That includes you. This is BASIC but powerful training. I find a LOT of people miss the BASICS, so they get no value from other stuff they buy. You HAVE to put in your basics FIRST.  A few of the software recommendations are dated. But 90% to 95% of it is Evergreen.   http://www.themarketingdiary.com
Want to know how I got 30,000 affiliates to promote me? I love this product also. It's how I got several million people to my websites.   It includes the steps, the documentation, everything. Now, yes, I did this product some years ago. You'll find out the things I do, teach and believe in are EVERGREEN. The answer is NO. It's not outdated. YES, everything in it STILL applies. Do I STILL use everything you'll read about it in it. It's my BLUEPRINT for a highly successful affiliate program. Check this puppy out:
http://www.1in102.com
Need a target market? http://www.pushbuttontargetmarket.com
If you're struggling to find a target market, I think this can help. It isn't the ONLY thing you need. It isn't like "the answer." But I really think if you delve into the tool it talks about that you can really gain a deeper understanding of what is SELLING in the market. That is the purpose of it.
Money Getting Secret: On December 3, 1998, I Discovered A "Money Getting" Secret That I've Repeated 122 Times — And You Can Use This Same Secret Starting 2 Hours and 58 Minutes From Right Now! http://www.marlonsanders.com/writerssecret/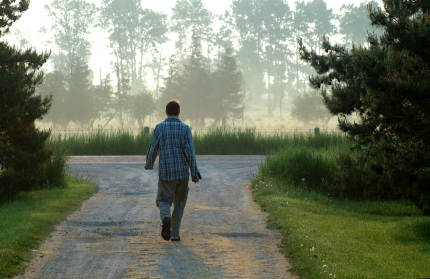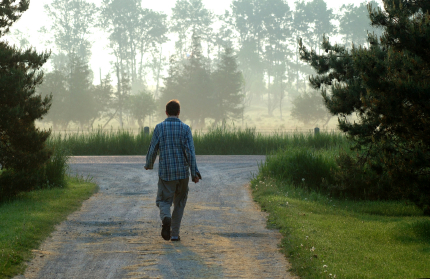 The Road Not Taken
Two roads diverged in a yellow wood,
And sorry I could not travel both
And be one traveler, long I stood
And looked down one as far as I could
To where it bent in the undergrowth;
Then took the other, as just as fair,
And having perhaps the better claim
Because it was grassy and wanted wear,
Though as for that the passing there
Had worn them really about the same,
And both that morning equally lay
In leaves no step had trodden black.
Oh, I marked the first for another day!
Yet knowing how way leads on to way
I doubted if I should ever come back.
I shall be telling this with a sigh
Somewhere ages and ages hence:
Two roads diverged in a wood, and I,
I took the one less traveled by,
And that has made all the difference.
Robert Frost
If you got value from this Marlon's Marketing Minute newsletter about your AUTORESPONDER SEQUENCE, and getting 10x the sales, please tell me in comments, then like and share.