Contact Marlon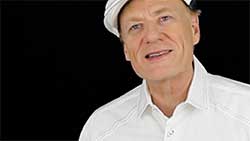 Hi,
This is Marlon Sanders.
Because email is so unreliable nowadays, I've set up support desk to allow you to contact me.  It takes only a second to post your name and return email address.  After you submit a ticket, you receive a ticket number.  That way you can just check the ticket number for a replay vs. having to rely on email.
The Marlon Sanders support desk is located at: http://getyoursupport.com
I typically respond to tickets once or twice a day on weekdays.
Best wishes,
Marlon Sanders, CEO
Higher Response Marketing, Inc
11844 Bandera Rd.  Suite 469
Helotes, TX   78023