Swipe File: Design, create and use an online marketing swipe file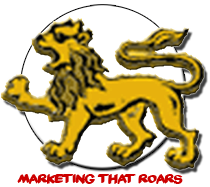 Online Entrepreneurship
Marlon's Marketing Minute
Do you have create and use online marketing Swipe File?  Creating swipe Files  are a FREE thing you can do to make a big improvement in your sales funnels, squeeze pages, email capture pages, Facebook newsfeed ads and sales letters, webinars and messages.
First, ANNOUNCING THE MARLON SANDERS SUCCESS SYSTEM.  Only $7  until I raise the price.
Here's an example of how I've set up some of  my swipe file examples:

What Is a Swipe File?
First of all, you need understand what online marketing swipe files are:  They're a place you collect examples of marketing promotions, whether direct mail or online marketing.  For example, I have big crates I've thrown direct mail into and saved the best pieces over the years.  TJ Rohleder even has his own crate, as does Dan Kennedy and Jay Abraham.  Then I have the virtual swipe files you see above.
A lot of people think that headlines swipe files are the only kind. Or copywriter swipe files are the only kind.  But, in fact, I collect swipe files for things like download pages, blog designs, squeeze page designs, newslettters, Power Point slides and offers.
[jwplayer mediaid="375″]
The Biggest Misunderstanding About Swipe Files
Important:  You do NOT literally swipe from a swipe file!
That would be illegal.  These are files you use to provide a rich assortment of example ideas to stimulate your creativity.  Some people even set up a box for a project where they throw anything into the box that might stimulate ideas or creativity — so they'll print out blog posts an throw them in there.  Or they rip pages out of books and toss in the box.  Or magazines articles.
That's an expanded use of the swipe file method.
Tips For Building Swipe Files
I personally just use folders on my hard drive.  But you obviously have many excellent choices with all the technology available today.
Here's an excellent article I found on swipe file options.   And here's another post about swipe files.   I'll summarize a few of the methods:
1.   Google Docs Swipe Files
You can save text documents, pictures, spreadsheets and about anything to Google Docs.  If you want to share your swipe files with others, this might be a good idea for you.  The problem with the folders on my hard drive is they can't be shared easily.
Same idea goes for using Evernote…
2.   Evernote Swipe File
You can clip pages, squeeze pages, blog examples and about anything else to Evernote. This makes them easily searchable by tags, which is a nice benefit.
3.  Smart phone Swipe File pictures
You can use your Smart Phone to take pictures of things you want to save in a swipe file.  Of course, this would mean I'd need to haul my Smart Phone around, which I don't. But if you're a Smart Phone carrier, then this is perfect for you!  You can even take  pictures of direct mail pieces and get rid of the box clutter.
Why Swipe Files Make a Big Difference
Here's what I advise you do:  Compare YOUR blog page, YOUR sales letter, YOUR squeeze page, YOUR follow up emails to those in  your Swipe Files.
If yours aren't up to speed, by comparing them side-by-side you can quickly see this.  Then, you can take action and DO something about that. You can hire a better designer.  You can re-do your offer. You can spiff up your headline.
I see quite a few pages people put up on the web where it's pretty obvious they don't have ANY swipe files, or they do spent about 5 seconds studying them.  This is a BIG boys and girls game.  We don't play in a sandbox with that many lazy, dumb, stupid people anymore.  If you don't do your homework, the next person will.
Do your homework. Create and use your Swipe Files.  Just don't swipe literally as I've explained. If you copy words or too closely copy designs, there could be legal ramifications, depending on the country you live in.
Should you use "Gary Halbert Swipe Files?
Tell you something funny!  Many years ago Gary Halbert produced a Swipe File of a bunch of good sales letters.  Around 90  people a month STILL search for it!  That tells me several things:
1.  People want instant results
Instead of building up a swipe file from scratch, people want it instant.
2.  There is a market for "done-for-you" swipe files
I don't know if it's legal to publish these but I DO see people do it. For many years in the back of Dan Kennedy's newsletter he always had a supplement of swipe file copy.  Of course, some of it was from his own clients which gave plausible deniability for bragging about client successes.  Which I suppose is another legit use of swipe files.
3.  While buying a "done-for-you" swipe file has value, to me the best swipe files by FAR are the ones you build yourself.  Yes, it takes some time.  But you'll have exactly the stuff you want on exactly the topics you want. And it'll mean something emotionally to you. That stimulates creativity.
Best wishes,


Marlon Sanders
Get all the basics on how to do graphics the REAL WAY using PSD's from Photoshop Elements, so later you can graduate to full-blown Photoshop. This is very basic but really, really good training in just the core stuff you need to START OUT with. This is training wheels for graphic design. You won't become a pro overnight. But this gets you on the RIGHT PATH and that is the PURPOSE. We updated screen caps last year. None of the basics in Photoshop Elements change much. You got a lasso. Paint bucket. Patterns. Gradients. This is what we teach here. BASICS. To me, if you're really SERIOUS and don't want to just hire out all graphics, you need this.
http://www.designdashbooard.com
Get "training wheels" to walk you through my famous 12-step formula I taught around the world in 120 seminars Fill in the blanks and click a button.
The ORIGINAL fill-in-the-blanks letter software. This is NOT about magically creating sales letters. It's like TRAINING WHEELS for my 12-step formula to FORCE you to use it and walk through the process mentally. I found in teaching this in 120 seminars that people would not actually DO the formula I taught. So I decided to create a way to FORCE FEED it. THAT is why I created Push Button Letters that then spawned the whole entire genre of sales letter creation software, MOST of it sold as a magic pill without understanding the GOAL which is to get you to MENTALLY PROCESS and walk through a precise, step-by-step FORMULA.
http://www.pushbuttonletters.com
The exact things I taught a new employee to get him up to speed on all this marketing stuff in 30 days. And will get YOU up to speed on the absolutely criticall basic knowledge also. Get up to speed FAST with the in-house training I gave one of my new employees. I love this product. To me it's Evergreen. The stuff I teach here is what I feel is absolutely VITAL for anyone to know, including a new employee, new customer or whoever. That includes you. This is BASIC but powerful training. I find a LOT of people miss the BASICS, so they get no value from other stuff they buy. You HAVE to put in your basics FIRST http://www.themarketingdiary.com
Want to know how I got 30,000 affiliates to promote me? I love this product also. It's how I got several million people to my websites.   It includes the steps, the documentation, everything. Now, yes, I did this product some years ago. You'll find out the things I do, teach and believe in are EVERGREEN. The answer is NO. It's not outdated. YES, everything in it STILL applies. Do I STILL use everything you'll read about it in it. It's my BLUEPRINT for a highly successful affiliate program. Check this puppy out:
http://www.1in102.com
Need a target market? http://www.pushbuttontargetmarket.com
If you're struggling to find a target market, I think this can help. It isn't the ONLY thing you need. It isn't like "the answer." But I really think if you delve into the tool it talks about that you can really gain a deeper understanding of what is SELLING in the market. That is the purpose of it.
Money Getting Secret: On December 3, 1998, I Discovered A "Money Getting" Secret That I've Repeated 122 Times — And You Can Use This Same Secret Starting 2 Hours and 58 Minutes From Right Now! http://www.marlonsanders.com/writerssecret/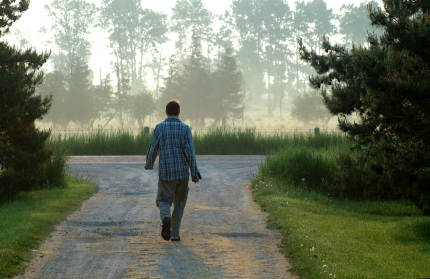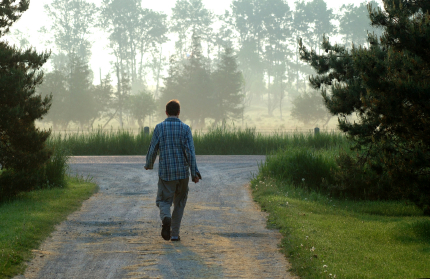 The Road Not Taken
Two roads diverged in a yellow wood,
And sorry I could not travel both
And be one traveler, long I stood
And looked down one as far as I could
To where it bent in the undergrowth;
Then took the other, as just as fair,
And having perhaps the better claim
Because it was grassy and wanted wear,
Though as for that the passing there
Had worn them really about the same,
And both that morning equally lay
In leaves no step had trodden black.
Oh, I marked the first for another day!
Yet knowing how way leads on to way
I doubted if I should ever come back.
I shall be telling this with a sigh
Somewhere ages and ages hence:
Two roads diverged in a wood, and I,
I took the one less traveled by,
And that has made all the difference.
Robert Frost
If you got value from this Marlon's Marketing Minute newsletter about creating a SWIPE FILE, please tell me in comments, then like and share.