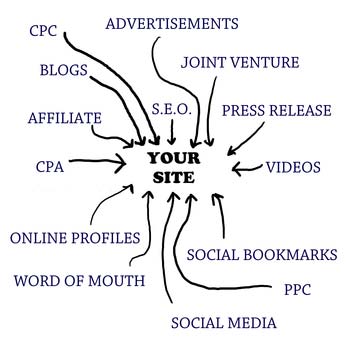 The number one question people have is how to get traffic to a website or blog!
On the video below, I share 3 precise tips that helped me get over 2 million visitors using my affiliate program, as measured by Web Trends Live.  By the way, the visitors are DOCUMENTED at 1in102.com and also in the product there.
There are 3 basic ways you get traffic to your blog or website:
1.  Organic traffic from the search engines.
The biggest tip I can give you here is that Google Webmasters is your best friend.  No seriously.  It's awesome.  I'm also a becoming a big believer in steady, consistent content.
2.  Paid traffic
This includes pay-per-click from Google Adwords or Bing, Facebook and other services.  One of the most awesome paid advertising methods you can use is called retargeting.  And if you don't know much about it, I'll be posting another video on it.
Retargeting means that you can show your ads to your best customers as they surf around the Internet or log into Facebook. Some of my friends are just crushing it with retargeting right now.
3.  Affiliate program
This is where I've gotten the vast majority of my traffic.  If you want to know how to get traffic and you're a newbie, I feel this is a GREAT place to start.  You don't have to worry about burning a hole in your pocket while you're learning how to run paid ads correctly, which is a definite learning curve for newbies.  With an affiliate program, you ONLY pay after the sale is made.
I've gotten so much traffic via my affiliate program, it's crazy.  For a number years I was ranked as a top 10 affiliate program by affiliateprograms.com.  If you've been asking, "How do I get traffic to my website for FREE" then you have two choices:  organic traffic or your own affiliate program.  Organic traffic takes a six month to year commitment, and maybe longer.  Which is why I recommend the affiliate program.
 Video:  How to Get Traffic
[jwplayer mediaid="447″]
The way I know to do more blog posts on a topic is if you like, comment and share. That is how you vote for the topics you want to see me do more videos on!  So if you got value out of today's video and blog post, let me know.  If you have a topic you WANT me to do a blog post on, then post that in comments also.

You can also watch my videos on YOUTUBE HERE: See it here.

Marlon Sanders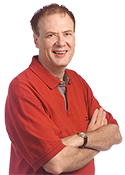 Customer Support: http://getyoursupport.com
Affiliate info: http://promotemarlon.com
Please like, share and comment if you want to see me do more videos on the topic as this one.  Have a QUESTION  you'd like me to answer in a blog post? Post it in comments below.

PS: If you don't have your squeeze page done and emails going out, you NEED this now: check this out.
Some links on my blog are affiliate links. If you got value out of the Internet marketing lesson on today's blog post and video on How to Get Traffic, please like, comment, share, Stumble or Digg.