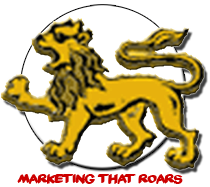 Marlon's Marketing Minute Newsletter
[jwplayer mediaid="429″]
Are you ready to set up The Ultimate Sales Machine?that has a steady flow of leads into the WSMS (Web Site Marketing System), a successful sales conversion rate (Killer Sales Message) and a steady output on the BERC (Back End Repeat Cycles).
Click the above video link to watch my video introduction to today's newsletter.
If those terms aren't familiar to you, they are the lingo I use. The REASON I use these terms instead of the usual words used by marketers is they have very specific meanings.  If I use the more general terms, then they're subject to many interpretations.   If you want to get up to speed on my concepts and the terms I use, get the full blown sales machine formula here,  for  the full-blown version, or get the "Cliff Notes-esque" equivalent here in  the sales machine formula video.
If you are, then today's issue of Marlon's Marketing Minute will be of immense value to you.  First, though, I've had some people ask about the PDF version of my newsletter.  If you'd be willing to pay $5.00 per month for the PDF version of my newsletter in addition to the access here on the blog, then please post in comments and let me know.
First, I have a NEW video coming next week for owners of Book of Secrets.  Also, I'll be getting out a new pdf soon for owners of the Profit Planner.  On the 16th will be a live Q and A for owners of the new marlonsanders.com/success product.  I'll be adding dial in info to the members area.
When he was still living, Chet Holmes wrote a book called The Ultimate Sales Machine.  It was a great book. However, Chet focused on teams of sales people and a model that is quite different from what we do here online in an info product business, or in other types of home based online businesses.
What Are The Obstacles To Having The Ultimate Sales Machine That Runs Relatively Hands Off and Automated?
Obstacle One:  The new leads (potential buyers) don't flow into your Web Site Marketing System consistently and predictably
This sucks. Absolutely sucks.  Herky jerk marketing is the WORST.  It's why I personally never have done BIG launches. I have nothing against them and think Jeff Walker's Product Launch Formula is brilliant.  And I do mini-launches but not big ones. The reason is that they dominate your business for 3 to 6 months and all regular, consistent lead generation and conversion systems fall apart or get neglected.
All the parts of the ultimate sales machine have to fit together.  If they don't, then instead of humming, it can make your life miserable.
The way I personally have generated my leads for my Web Site Marketing System over the years is via new products fed into my affiliate promotion machine.   I built my email list using my optin sidebars, optin exits and optin popups, but that wasn't the biggest part. The big part was I've always fed lots of info product buyers into my sales machine.
In fact, one of my friends, Matt Bacak, told me last week he's going EXCLUSIVELY to feeding BUYERS into is sales machine vs. opt-ins.  Personally, I like opt-ins.  But I get his logic.  The goal is not optins. It's buyers.   In order to steadily feed new buyers into your Web Site Marketing System, you can do it through paid ads, organic search or affiliates.  Paid ads are the most predictable.  However, most people find the learning curve on them to be a little expensive to start with.
That's why most newbies start with either organic traffic from the search engines, Youtube or things like that.  Or they create an affiliate program.  I prefer the affiliate program because there's nothing that beats having a ton of people promote your products. The challenge is that the GAME keeps getting ESCALATED. If you have the Fast Start System, you know my thoughts on hyper competition.
In the old days 60% commissions were CRAZY!  Nowadays, in highly competitive markets, people are doing 200% or 300% commissions!  The bar keeps getting raised.  This is why it's BEST if you're in underserved markets vs. over served.  And for my long term clients or Big Course owners, then you know all about this from the Red Factor training, Module one.  The gist of it is that you want to be in what I call the Hungry Target Market or HTM vs. one where supply greatly exceeds demand and affiliates act like the hot girl that has everyone in her town asking to go out with her!  Money flows to under served areas.
What I'm saying is, there's quite a bit of thought or strategy that goes into competing in affiliate programs or choosing your WSMS (Web Site Marketing System) for flowing new prospective buyers into your marketing funnel.
That's the output of a successful sales machine.  If you have steady leads going into your sales machine, then life gets a lot better faster.  Your sales and income become predictable.  The weight of worries about your bills, your problem, your finances and your future get lightened greatly, subject to your sales conversions and back end repeat cycle. More on that in a moment.  Without steady leads
This leads us right into the next topic:
Obstacle two.  Not having a sales conversion rate that  makes your sales machine purr like a beast!
It's one thing to feed new optins or sales into your sales machine.  But t's quite another to OUTPUT the sales conversions you want.  Here's what I mean. Let's say you do a little mini-launch for  $7 info product, or you run Facebook ads to an optin and the One Time Offer or upsell is for the $7 product.
Does your sales machine convert that $7 buyer into a bigger sale?  The bigger sale is what I call the BERC or Back End Repeat Cycle.  Most marketers just call it the "back end," the term made popular by Jay Abrahm. I call it the Back End Repeat Cycle because you do NOT want one-time back ends, one-time processes.  You want things you can repeat over and  over.
For  years, my back end was mostly my Internet marketing course.  But I've also done a lot of 6-week coaching programs for $597 to $697.  I used the simplest little coupon method to sell tons and tons of Big Courses over the years.  I just repeated that one stupid simple method over and over.
You'll find that there are several primary methods that are "in vogue" today.  My hesitation about these is that today methods SPREAD FAST.  For example, I probably get 100 webinar invitations a day now. They still work, no doubt about  it.  But in hyper competitive markets there's a huge over supply of them.  The same thing is happening right now with the "free strategy session" model that Matt Bacak made so popular.  More and more people are teaching and doing that model.  That doesn't mean it won't continue to work.   But it's a good idea to look at other ways to get the conversions you want.
What I'm saying is, while converting leads into sales is SIMPLE in theory, working out the details in sales formula that works for YOU can be a matter of trial and error or experimentation.  It's my job to keep you up to date on NEW Back End Repeat Cycles and Web Site Marketing Systems that work and aren't "over supplied."  When everyone is jumping ON a bandwagon, think twice about jumping on BECAUSE the wheels are likely to crush under the weight of everyone jumping on.
Money is made in UNDER SERVED areas.  I did my darndest to explain that in Red Factor.   It wasn't my most popular training because it's a tad theoretical. But it's one I strongly believe in.  Marketing BEGINS with understanding the law of supply and demand!  At the end of the day, all marketing boils down to the pitch.  That is marketing GETS people INTO your sales machine BUT the PITCH is what sells them. Now, there are lots of other politically correct, sanitized and buyer friendly words rather than the word PITCH.  At the end of the day, it's a pitch.  But if you find it easier to stomach, then use words like "helping people make buying decisions that accomplish their goals because people love to buy but hate to be sold."
And, when you analyze that statement, it's still a PITCH.  lol.  Or, to use my more specific terms, I call it a KILLER SALES MESSAGE or Killer Sales Letter.   Why?  Because  the pitch IS the message!  The bottom  line is, you present the benefits and outcome of your product or service and people decide or don't decide to give you money for what you can do for them.  And either you do a good job of giving them more of what they want and less of what they don't want, and you get the sale and the money.
Or someone ELSE does a better job of it than you.  It's YOUR job to do that better than them. And it's MY job to teach you my KSM formula to make SURE you do a better job of it than others.  Your copywriting swipe file is one of the things that can help you convert leads into sales.
A LOT of people today run MANUAL WSMS machines.  What I mean is, their sales method requires THEM to do it. They have to show up live on webinars all the time. They have to do the coaching calls. They have to create the front-end info products for 7 bucks or 10 bucks. They have to do it all.
If they get sick or have a problem, their sales  machine flops.  I hate that.
Obstacle three:  NOT having a steady flow of Back End Repeat Cycles popping out of The Ultimate Sales Machine process.
Finally, you've gotta have a Back End Repeat Cycle (BERC) that spits out larger dollar sales and income streams.
a.  Continuity or recurring billing income streams
For years, my monthly recurring billing membership site was Milcers, then the Ateam.  I'm debating now what my NEXT one will be as those two have ran their course.  I'm thinking about something simple where you pay $10 a month to get the PDF versions of this newsletter, so you can save them to your hard drive.  Post in comments if that interests you.
The big benefit of your recurring billing is it should pay for the overhead of your business.  It should cover the cost of your autoresponder service, your Adobe Suite subscription, your hosting costs. and so forth.\
b.  Mid tickets
I'm a fan of mid-ticket information products in the $197 to $297.  I have plans to create a few of these. The reason is that they provide deeper help and information than say a $60 info product would. But they don't cost $5000 like a decent 6-month coaching program does, or a $3,000 3-month coaching program.  Those are great but not everyone can afford them.
To me, mid-ticket information products (or services, or other types of products) bridge the gap between the entry level purchase (what we call the "front end" vs the big tickets.
c.  Big Tickets
Normally, in an info product business, these are coaching programs in the erange of $5,000 to $10,000 for 6 months, if it's group coaching over the phone.  If it's 4x per year in person Mastermind groups, those run for $25,000 up to $100,000, depending on the group.
There are three sub-obstacles with the BERC.
One, having the lead flow to support it.
By lead flow, I mean the number of new opt-ins or "low ticket front-end info product buyers".  You need enough of those on a steady, consistent basis.  That's where the WSMS (Web Site Marketing System) comes into play.
Two, being able to CONVERT or SELL the BERC's.
If you don't have the right Killer Sales Message and sales process or sequence, then you won't be getting the back end sales.  The reason I call this a sales machine is that you need all the PARTS to work together  to create The Ultimate Sales Machine!  If you have the WSMS or the KSM but NOT the BERC, then you have a faulty sales machine, and while it might be profitable, it won't reach the status of ULTIMATE or IDEAL!
Take This Test:  Is Your Sales Machine Ultimate, Profitable, Anemic or Non-Existent?
1.  Do you have sales leads in abundance flowing into your sales machine regularly?
If you don't, then THIS is something you've got to fix.
If you have sales leads coming in sporadically, then you're likely profitable but NOT at ULTIMATE status yet.
If you have steady, consistent flows, then you have this part of the Ultimate Sales Machine rocking and rolling.
2.  Do  you a Killer Sales Message and a Web Site Marketing System that is turning those front-end, initial opt-ins or buyers into mid-ticket or big-ticket sales?
If you don't, then you've got to work on this.
If you have this happening some of the time, you're profitable but  NOT Ultimate and Ideal.
If you have this happening consistently, that part of you Ultimate Sales Machine is humming.
3.  Are you churning out your back end sales over and over with regularity
This is what makes the Ultimate, ultimate, AS LONG AS you're doing it on full or semi auto pilot.
If it's all or mostly manual labor that requires you to actively participate for the machine to function, that is NOT Ultimate. But let me be clear:  You do NOT get to the full or semi-auto pilot stage and live the Internet lifestyle overnight.  Or, if you do, it likely won't stick.
Normally, YOU are the one who creates and tests out webinars, lectures, sales presentations or pitches.  You REPEAT THEM over and over and over until you can THEN autopilot them into a PASSIVE system. Does that make sense?  That's one of the reasons it's called a Back End Repeat Cycle. The key to automation is repetition.  One of my friends did his webinar 100x live until he finally dialed it in and put it on autopilot. Now he hardly has to work.
Best wishes,


Marlon Sanders
Get all the basics on how to do graphics the REAL WAY using PSD's from Photoshop Elements, so later you can graduate to full-blown Photoshop. This is very basic but really, really good training in just the core stuff you need to START OUT with. This is training wheels for graphic design. You won't become a pro overnight. But this gets you on the RIGHT PATH and that is the PURPOSE. We updated screen caps last year. None of the basics in Photoshop Elements change much. You got a lasso. Paint bucket. Patterns. Gradients. This is what we teach here. BASICS. To me, if you're really SERIOUS and don't want to just hire out all graphics, you need this.
http://www.designdashbooard.com
Get "training wheels" to walk you through my famous 12-step formula I taught around the world in 120 seminars Fill in the blanks and click a button.
The ORIGINAL fill-in-the-blanks letter software. This is NOT about magically creating sales letters. It's like TRAINING WHEELS for my 12-step formula to FORCE you to use it and walk through the process mentally. I found in teaching this in 120 seminars that people would not actually DO the formula I taught. So I decided to create a way to FORCE FEED it. THAT is why I created Push Button Letters that then spawned the whole entire genre of sales letter creation software, MOST of it sold as a magic pill without understanding the GOAL which is to get you to MENTALLY PROCESS and walk through a precise, step-by-step FORMULA.
http://www.pushbuttonletters.com
The exact things I taught a new employee to get him up to speed on all this marketing stuff in 30 days. And will get YOU up to speed on the absolutely criticall basic knowledge also. Get up to speed FAST with the in-house training I gave one of my new employees. I love this product. To me it's Evergreen. The stuff I teach here is what I feel is absolutely VITAL for anyone to know, including a new employee, new customer or whoever. That includes you. This is BASIC but powerful training. I find a LOT of people miss the BASICS, so they get no value from other stuff they buy. You HAVE to put in your basics FIRST http://www.themarketingdiary.com
Want to know how I got 30,000 affiliates to promote me? I love this product also. It's how I got several million people to my websites.   It includes the steps, the documentation, everything. Now, yes, I did this product some years ago. You'll find out the things I do, teach and believe in are EVERGREEN. The answer is NO. It's not outdated. YES, everything in it STILL applies. Do I STILL use everything you'll read about it in it. It's my BLUEPRINT for a highly successful affiliate program. Check this puppy out:
http://www.1in102.com
Need a target market? http://www.pushbuttontargetmarket.com
If you're struggling to find a target market, I think this can help. It isn't the ONLY thing you need. It isn't like "the answer." But I really think if you delve into the tool it talks about that you can really gain a deeper understanding of what is SELLING in the market. That is the purpose of it.
Money Getting Secret: On December 3, 1998, I Discovered A "Money Getting" Secret That I've Repeated 122 Times — And You Can Use This Same Secret Starting 2 Hours and 58 Minutes From Right Now! http://www.marlonsanders.com/writerssecret/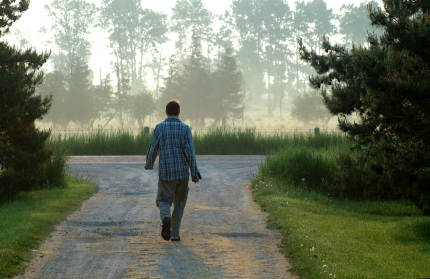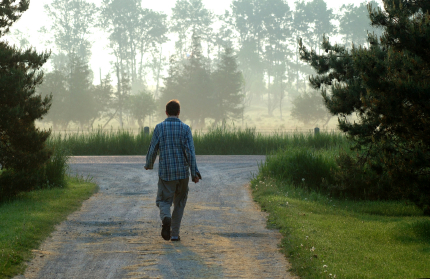 The Road Not Taken
Two roads diverged in a yellow wood,
And sorry I could not travel both
And be one traveler, long I stood
And looked down one as far as I could
To where it bent in the undergrowth;
Then took the other, as just as fair,
And having perhaps the better claim
Because it was grassy and wanted wear,
Though as for that the passing there
Had worn them really about the same,
And both that morning equally lay
In leaves no step had trodden black.
Oh, I marked the first for another day!
Yet knowing how way leads on to way
I doubted if I should ever come back.
I shall be telling this with a sigh
Somewhere ages and ages hence:
Two roads diverged in a wood, and I,
I took the one less traveled by,
And that has made all the difference.
Robert Frost
If you got value from this Marlon's Marketing Minute newsletter about creating The Ultimate Sales Machine, please tell me in comments, then like and share.