To a man or woman who understands the power of graphics but always felt Photoshop was too hard, difficult or time consuming to use

Hello,
What if after just 342 minutes of video watching and a little practice, you could:
1. Insert your picture on ipads or iphones like this:
2. Turn your pdf into a magazine design that looks like this: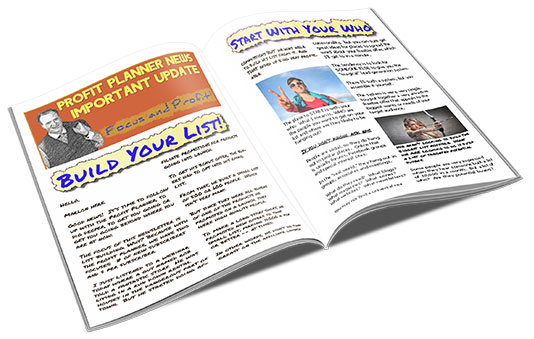 In one weekend, here's what you'll be able to do. (I can and will prove this to you in a minute...
3. Remove white backgrounds from photos,
so you can use them on designs
With "standard" free or cheap white removal methods, either the hair has gray colors in it really bad, or chunks of the photo get jacked up. It's not perfect. But for a quick and dirty job, and for most of the things you'll need to do, it's spot on. Here's an example of something you CAN'T use: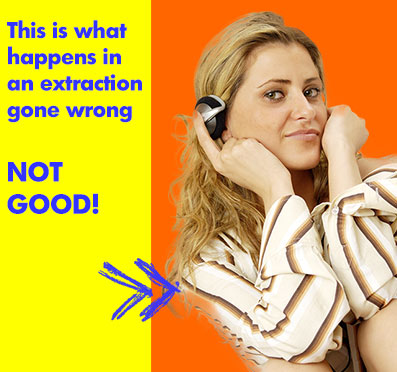 With hair like this, the "eraser" tool isn't going to hack it. And MOST tools you try to extract the hair with will butcher it. Others tools or methods will get the hair right but cause unwanted transparency in the body where the background color shows through like above.
So it must be HARD to do it right? WRONG!
When you know the secret, it's actually easy to do it the right way.
Of course, you COULD hire someone from Odesk to do this. You'll see fees for AT LEAST this much: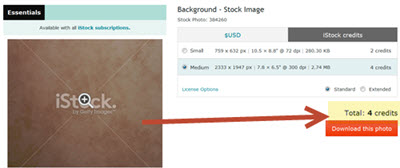 Let's say you need to do that just 6 times in a year. That's $120. And what if MORE photos need it done?
4. Create Attention-Grabbing Graphical Emails
That Pop Out Of The Email Box
Here's an email I sent to my list.

Let me ask you a question: If you had a SEA of all text emails (and you do), and in the preview you can see this ONE html email from someone you know (that would be me), aren't you likely to open it?

Don't you think it stands out from a billion all text emails?

You've heard it said. A picture is worth WHAT?

JUST to have this one email designed by a freelancer would have EASILY been $250 to $350.

They have to find an image for the top, extract the photo, select the color scheme, add the video below, code the thing up in Dreamweaver.

Just the quote to "code up" a page from Photoshop TO Dreamweaver, Kompozer or another html editor will be $250 or more.

Yet, if you KNOW the secrets, you SAVE that money because the new Photoshop creates the CSS page for you automatically!

No slicing.
5. Design headers that look professional AND aren't a
"cookie-cutter" that looks like everyone else's. Stand out!
I needed a design for emails on my Fast Start System.

How much would you have paid to get something like this designed?

The photo has a special filter applied to it.

You have the choice of font and the design.

Easily $150. If you did 4 of these in a year, that's a $600 by itself.

You aren't going to get something like that on Fiverr.

What's more, I wouldn't have even known to ASK for this in the first place.

You often don't know what the design will look like until you muck around with it a little and something pops out!
6. Whip up your own banners in minutes
-- instead of waiting for days
This is what I got on Fiverr for $15.00. $5 plus extra charges for 1 day service and to get the PSD.

To their credit, the orange, brown and blue all go together. And you can read it. And I'm pretty sure that's a royalty free image.

But really. It's just NOT good enough.

I'm SURE the designer has more skill and talent. But you get what you pay for. Oh, if I didn't pay the rush fee, it would have taken 3 days.
7. Save yourself $199 to $999 a pop!
Let's say you need some banners designed. I pulled up the current quotes page on 99designs here:
https://99designs.com/banner-ad-design
You can go check it out. This is what I saw:



That's $199 to $999 for a banner!

Now, let's say you need 6 banners in a year. Is that reasonable to think that in 12 months you might possibly need 6 banners?

That's $1200 to $6,000. And it would be worth every penny of it.

Don't get me wrong. 99Designs has talented designers who are worth every penny. But if you could learn to do some pretty dang good banners yourself, do you think it might be worth it?

Of course, you and I both know you CAN get banners cheaper other places...if you mind don't mind cookie cutter banners that all look the same.

I'm not being critical. It's just a fact.
8. Add custom highlights of any color under text
to make it POP!
Everyone uses the SAME yellow text highlight that comes in one of the graphic packs.

Which is a great. It's a very nice-looking highlight.

But wouldn't your headlines and subheads POP more if you had your own CUSTOM look?

Here are just several examples.
9. Add images to any design or email that look
hand drawn -- but aren't!
You think hand drawn images like these are hand drawn, right?

Yet, you try to do them using a Wacom or whatever and they NEVER look this good!

These and many more are possibly in 1 click -- in any color or size you want!

There are dozens of designs, if not hundreds available, most for free (and for commercial use).

But only if you know where to look and how to install them. Simple stuff once you know the secret.
10. Make your images POP in just a few clicks
Any of the arrows, or virtually anything you do in Photoshop for that matter, can have drop shadows, countours, texture -- really the only limit is your imagination.

In the "old days" this was hard with Photoshop and took lots of study and hard learning. But today, with all the improvements in Photoshop and the right instructions, in a weekend you can shock yourself and your friends, while saving a boatload on fees -- and make your marketing stand out and POP!

Now, for about the same as you would have spent for a second-rate inferior program a few years ago, you can use the real, full-blown, vastly improved, simpler and easier Photoshop of the future!
11. Add custom shadows to images, objects and photos
in a flash
Apply beautiful shadows to objects and text in 1 click when you know how and have the right "add-on." That's one of the HUGE benefits of Photoshop is all these automated "add-ons" are available for very cheap. Like the one above costs only $4.00 one time. And you can use it for years on as many objects and projects as you want!
12. Buy objects on stock images, remove the white background
then "pick up" any object you want and use it on any design.
Things like stick pins, clicks and paperclips, you'll use over and over. They're very handy.
13. Save $250+ per texture on Power Point Backgrounds
You could pay $250+ per background texture on istockphoto.com for resale or multi-use rights because each credit runs around $2, depending on the plan. If you need 4 of those in a year, that's $1000. If you need "resale rights" or "multi-seat" rights, or if you need more than a couple backgrounds, the fees add up fast. However, in 10 seconds for FREE, you can have your own nicely textured background. This is easy and anyone can do it. I've noticed there aren't a lot of attractive background packs for Power Point available, by my standards anyway. You could even create and sell your own background packs customized by niche. Or use them as a bonus for another product. Or sell them to others to use as a bonus. The possibilities are endless.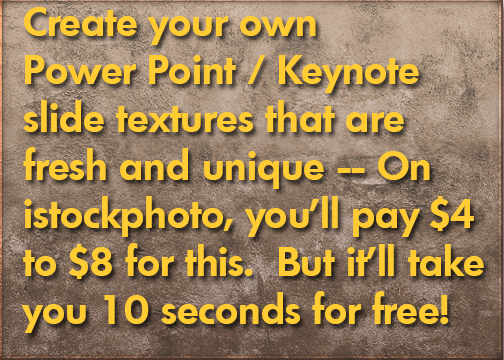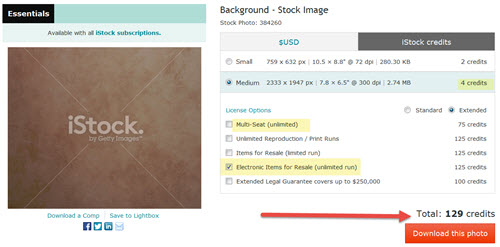 14. Download and Install 665 Fonts WORRY FREE
for commercial use
There are LOTS of free font sites. And what you'll find out is a LOT of those are only for personal use, and not commercial. Trying to hunt down fonts TRULY free for commercial use without links back, or other sticky requirements is NOT so easy.
I'm talking premium quality fonts like these:

And there are 665 fonts to choose from.
15. Make your own custom arrows exactly the size
and type you need to pop off the page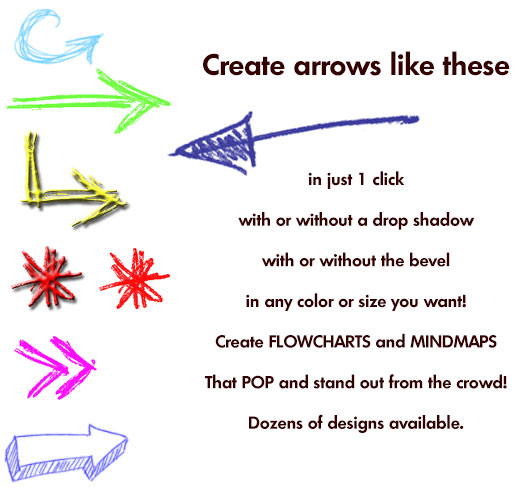 Get both Photoshop and Lightroom for $10 a month, giving you the most powerful graphic programs on the planet at your beck and call. And yes, you will be able to use it clearly, simply, easily and effectively.

How to translate colors into 100% perfect and accurate inputs into Photoshop.

The 60/30/10 rule of colors that allows you to project emotion and feeling in exact proportions into your communications.

What no one understands about using color.

How you REALLY use a color wheel in only 3 minutes

Examples and PROOF of how triadic colors are used in films, and how this feels "natural" to the human eye

SELECTIONS -- How to get all the photos of yourself you can ever use with the background ALREADY MOVED and saved as a PNG file, ready to use in Photoshop.

How to save screen shots from your videos DIRECTLY into PSD Photoshop format, so you don't lose ANY quality! People will wonder why you have such vibrant looking shots!

How to remove that nasty FRINGE from around your photos -- poof! Gone in 60 seconds.

What the rule of thirds is, how you see everyone violate this in video and how to drop the rule of thirds guideline right on top of your Photoshop as a constant reminder! This one makes your designs, and communications instantly more pleasing to the eye.

How to add red circles to anything you want..piece of cake.

How to add awesome yellow highlights to text that have the markers on each side.

How to get models with stringy HAIR off the white background and get the white OUT of the hair

How to easily extract a model with hair off a white background (like you get on stock image sites) and remove the white background so that you can even put the model on a FLAMING PINK background and have him or her look GREAT!

Rasterizing text. What it is. What it's for. When you use it.

Gradients on text...how to make 'em look cool

Add jaw dropping texture to ANY color in 1 click

Where to get angel wings, clouds, dots, flares, smoke,

Free fonts for commercial use

Where to get high quality photos for a buck that are royalty free for commercial use

How to install fonts the easy way

How to turn any font into a 3d masterpiece

How to create magazine covers in 1 click

231 patterns you can download for free and use immediately for commercial use

Why I'm leery of brushes off of deviantart.com

Why brushes are your new best friend and can do amazing things you never dreamed of...
for example....

How to create drop dead Powerpoint slides without paying ridiculous fees for slide designs that are very mediocre at bast

How to drop a beautiful soft spotlight behind any product display

Youtube thumbnail tricks

How to create hypnotic pattern for youtube

120 of the best brushes for commercial use, where to install them and how to use them for stunning results, even if you don't know what brushes are or why you'd want to use them.

Putting shadows on photos

Where to buy photos

When to use png

Why you could get a $2000 bill like a friend of mine did if you use public domain photos

Where to buy your photos for a buck each, SAVING you 2x or 3x vs. istock or bigstock photo.

Add lightning bolts with 1 click

Where to download incredible patterns and brushes FREE for commercial use

How to turn any photo into a pencil sketch like this one in 1 click

How to create a magazine in 30 seconds

How to put your site or product on an ipad in 20 seconds

SPEED UP the rate at which you get money

Get projects, sales letters, video sales letters, affiliate promo pages, product designs, banners, blog designs and Power Points, T-Shirt designs, Youtube and Twitter channel designs, and Facebook fan pages done 10X faster, because you won't have to wait around for graphics. In minutes, you can put them together yourself.

Stick your web page, product shot or design on magazines, ipad screens, reports, ebook covers, membership cards, 3d cubes -- and much, much more in under 60 seconds (and yes, I can prove that you will be able to do this). Even an 11-year old could do this.

Save a boatload on designer fees because you won't be getting nickelled and dimed to death.

Create amazing, visual emails that stand out massively from the rest, get opened, read and clicked on

Whip up graphics on demand for web pages, pdf's, Facebook ads, pages and posts, video sales letters, Power Point backgrounds, wso's, affiliate pages, JV Zoo offers, wso's -- and anyplace, anywhere you need graphics

Design very visual attention-getting web pages for affiliates, JV Zoo, wso's -- or any other purpose.

Special Price First 5 Who Purchase Today
(YOU will NOT Pay $497)
I've designed this to sell for $497. The first 7 to buy today will get a special price.
Click on Add To Cart To see YOUR price if you are one of the first 7 today. The reason is we are uploading all the contents today and tonight...NOT everything will be instantly available....You will have access to instant content and more as the uploads happen throughout the day. This is the reason for the discount.
Order right now!

Yes! I want to get this awesome product right now.
Now Only $999 $497!
Click to see YOUR price


If you have any problems ordering or need assistance, go to this URL for support: http://www.getyoursupport.com

Best Wishes,

Marlon Sanders