How I Went From Working 90 hours a Week Just To Maintain My 5 Figure Online Business...
To Achieving Nearly 6 Figures A Year,
While Working Only 10 Hours A Week!
How To Start From Absolutely Nothing
And Grow a 6 Figure Online Business
On Total Autopilot Using The Power Of Outsourcing And My Secret Business Progression Tactics!


That's my beach, but I will get to that in a minute....

I'm going to assume you are here because you'd like to run a 6 figure plus a year business on autopilot.

Specifically a business that brings you in NET PROFITS of $100,000 or more while you work 10 hours or less...

Let's take it a step further. I also think you want to be able to sleep in whenever you feel like it... and trade in pressure and stress for rest and relaxtion.

Is it possible for you to do this? If you asked me 22 months I'd have said no. Until I found out what you're about to discover today (more on that in a momement).

My name is Shane Davind and less than 2 years ago I had just started earning a full time income online selling information products and flipping websites. I was however, unfit, un healthy, un loved and stressed to the hilt working all day every day. I even developed severe anxiety disorders like OCD.


But Those Were The Bad Old Days!
My typical day now starts around 9am. (No more 5AM starts to go lift heavy objects and move them to different positions.)
I'm a restless sleeper, but I am enjoying being able to sleep 8 hours straight.
It's taken me months to get into a proper sleeping habit again. Back in the bad old days I was working 18 to 20 hours a day, sleeping only when I felt nothing was going to go wrong in my business.
I was literally losing my hair.... but like I said, those were the bad old days.
These days I wake up around 9am, relaxed and looking forward to another day.
I don't even think about turning on a computer before 11am. Not before I've eaten down stairs at my favorite cafe, gone for a swim in the ocean and had a shower.
Do you see that beach up there?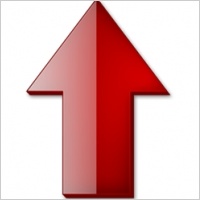 This is the beach I swim in every morning. I stroll out of bed, walk downstairs and straight into my own (ok, ok, I do share it with a few locals) beautiful pristine beach.
I think thats another reason why I sleep so well.... the sound of the ocean all night. That, plus my virtual assistants have my business running on almost complete autopilot for me.
I even have had time to become a certified personal trainer. I'm seriously thinking about doing bootcamp style fitness classes on the beach for free.
How different things were!
For The Last 12 Months
I've Been On An Outsourcing Mission!
And I Spent Over $30,000
Testing Every Type Of Service Possible!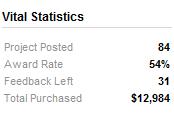 I gotta admit, I failed along the way. A LOT. And I wasted A LOT of money....
But if I knew what I know now, I would have saved all that money and a whole butt load of time. But that's not always how life works. I regret nothing, because without this knowledge, I'd still be working 20 hours a day ripping what little of my hair I had left out of my head. But that's not always how life works. I regret nothing, because without this knowledge, I'd still be working 20 hours a day ripping what little of my hair I had left out of my head.
I've now got my business so streamlined that I can leave for a month and not worry about my business.
I recently travelled around Eastern Europe (for a time there I was living in a castle in Romania), which in some places has little to no Internet available. So there were days, even a period of over a week where I could not check my emails.
I wasn't worried though. My team takes care of everything like clock work.
I think the biggest drama that happened in that period is one of my writers decided to stop freelancing, so my virtual assistant took it upon herself to go find and hire another writer and my business did not skip a beat.
My business literally runs by itself.
I Think This Would Be A Good Time
To Tell You A Little About My Business....
I have one full time VA (35 hours a week), she runs practically the whole show for me, and I have one part time VA who works around 10 hours a week for me.

I know what you are thinking, this must be expensive, but it's really not if you know where and how to outsource.


My business was turning over yearly high 5 figures in 2008, low 6 figures in 2009 and now in 2010 we are pushing multiple 6 figures a year.

This really would not be possible without the power of outsourcing.


My main focus is selling information products in 2 different niche markets, one of them being video games. I also do a lot of website flipping.


I have a team of freelancers who work with me on a project by project basis. I outsource everything from article writing to copywriting and script installation to SEO services.

This leaves me time to do what makes my business money, creating products and creating hot offers.
This level of automation is absolutely available to your business, because....
There Is A Level Of Outsourcing That's Just Right For Every Online Business Model!
And That's What I Teach In My New Guide Called
"How I Went From Working 90 Hours A Week
To 10 Hours A Week With Outsourcing"
Every online business goes through stages.
From the early stages where you are doing the majority of the work yourself and learning the ropes of what your business entails, whether that be affiliate marketing or product creation, it does not matter, this is stage one, right up to stage 5, where your entire business not only runs by itself but grows by itself.
My business started off at stage 1, even the "guru's" started here and within a few short years, I've moved up to stage 5.
I've spent the countless hours learning about outsourcing and business automation and spending tens of thousands of dollars on hiring all the wrong people so you won't have to.
I'm going to show you how to automate and grow your business by hiring the best freelancers when you need them.
Everything you could possibly want to learn about automating your online business and living that ideal lifestyle is covered here for you.
I'll be more specific, here is exactly what you will learn in my new guide....
Hand you templates I used to hire freelancers. From the template I use to hire my VA's to my article writer template. You won't need to worry about hiring the wrong candidate anymore!
Lay out for you all the tasks that I have outsourced for me. This is an invaluable list for someone just starting out who wants to know what they should be outsourcing and what they should be doing themselves.
Break everything down for you on how to hire Virtual Assistants to help run your business.

I'll show you how to hire Virtual Assistants, the best Virtual Assistants available, for a cheap price and how to train them to run your entire business for you. I'll even show you how my entire team runs my business for me and how you can copy it!
Teach you the 5 golden rules to successful outsourcing. This is a massively important section to read and re read.

With out doing these 5 steps before you start hiring, your chance of A) getting completely ripped off sky rockets and B) getting absolute rubbish work or not what you wanted is almost guaranteed.

This isn't a scare tactic, you simply can't get good results without knowing this. Knowing these 5 golden rules will almost guarantee you flawless work from the best of the best.
Show you my two favorite places on the entire world wide web to find the best freelancers available at any given time. This is where the creme de la creme offer their services.

I don't go anywhere else any more.
Also give you contact details for a few of the freelancers that I personally use. You can get all your writing, copywriting and graphics done by these guys.
Teach you some of the tricks of the trade to getting freelancers to willingly and happily cut their costs. This is something you only learn from experience.

I give you 3 easy ways to dramatically decrease costs and get great freelancers for up to 40% off what they normally charge.
Reveal to you exactly how I setup my day, my schedule... and the tools I use on a daily basis.
Show you how to outsource content creation for dirt cheap, salesletters for dirt cheap, how to hire tech guys to do all the tech stuff for you, how to hire customer support, everything you could possibly want to know about outsourcing is here...

You Will Learn Exactly How I Went From Earning 5 Figures Online Working 90 Hours A Week, To Working 10 Hours A Week Earning 6 Figures Online....


And I Will Teach You How To Do The Same, No Matter What Business You Run Or Want To Run Online!
In fact, it works in only 3 simple steps...

Step 1: Download a copy of I Outsource Everything
Step 2: Put what you've learned inside this unique guide into action
Step 3: Sit back, relax, and let other dependable and reliable freelancers do all of the hard work for you while you free yourself up to enjoy the fruits of someone else's labor

It just can't get any easier than that!

And you know the great thing? It's only $47 $17.00
That means you get everything I know about outsourcing and automating your online business for one incredibly low price.
It All Comes With A 100% Money Back Guarantee
I couldn't make it any easier for you. You also get a 60 day money back guarantee, so any time from the day you purchase to 60 days later you can ask me for a refund and it will be yours, no questions asked!
Order Anytime Day or Night!

Special Price Only $17.00


Best Wishes,

Mr. X
"The guy who outsourced his whole business!"